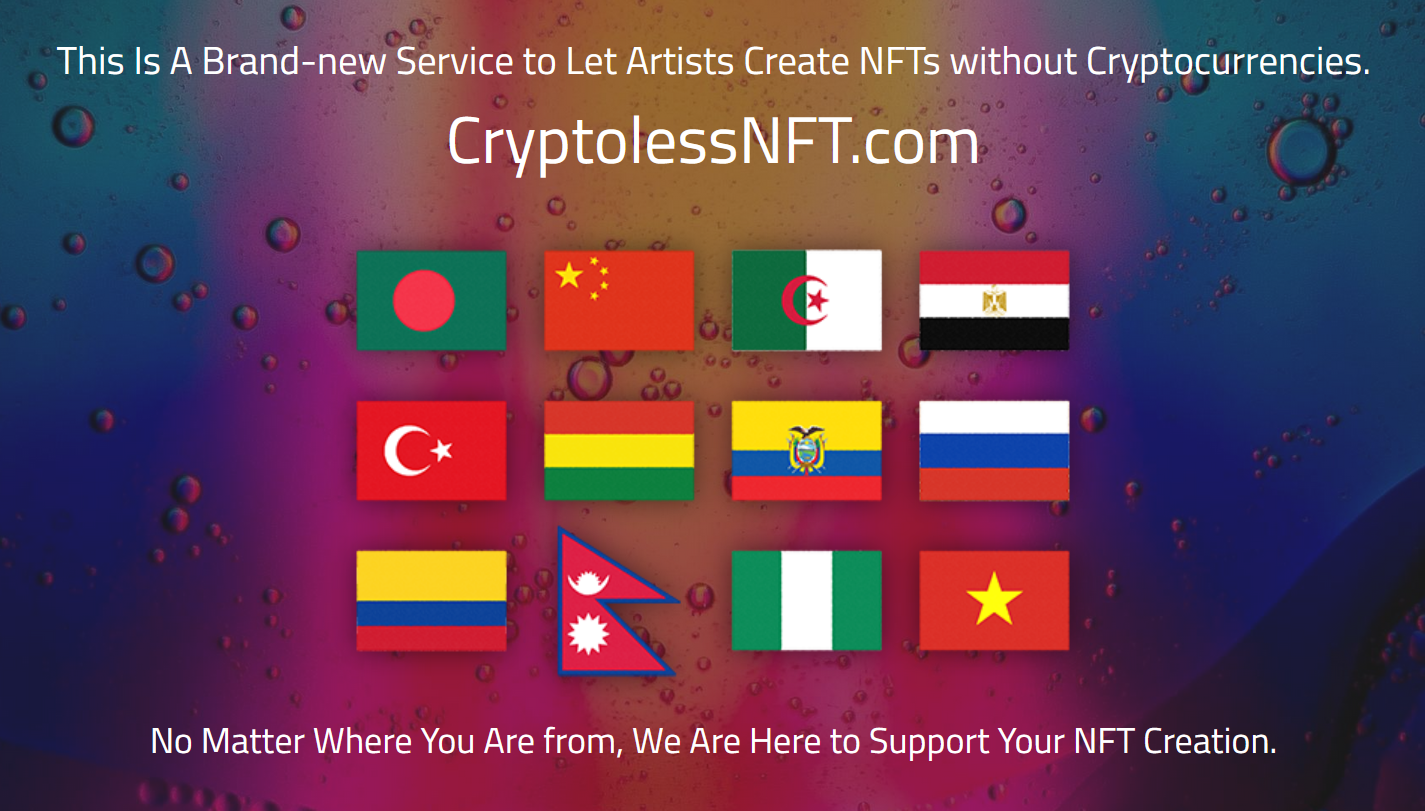 NFTX – NFT ART Exhibition (shortly, NFTX) has recently launched our NFT minting outsourcing service called CryptolessNFT.com that provides strong and trusted service for artists to become genuine NFT artists without trading any cryptocurrencies.
NFT market has been remarkably growing as a new standard of monetization where artist can make their money in completely brand new way. But there are still some difficulties for individual artists to take part in this new trend, in terms of technical hardships, risk of crypto trading, lack of knowledge or legal restriction.
To challenge these missions, NFTX mints (creates) NFTs from your original art data and sell in major NFT markets on behalf you. We are here to make your dream come true.
Please visit CryptolessNFT.com to see more details, including the procedures, pricing and other many features of our service.