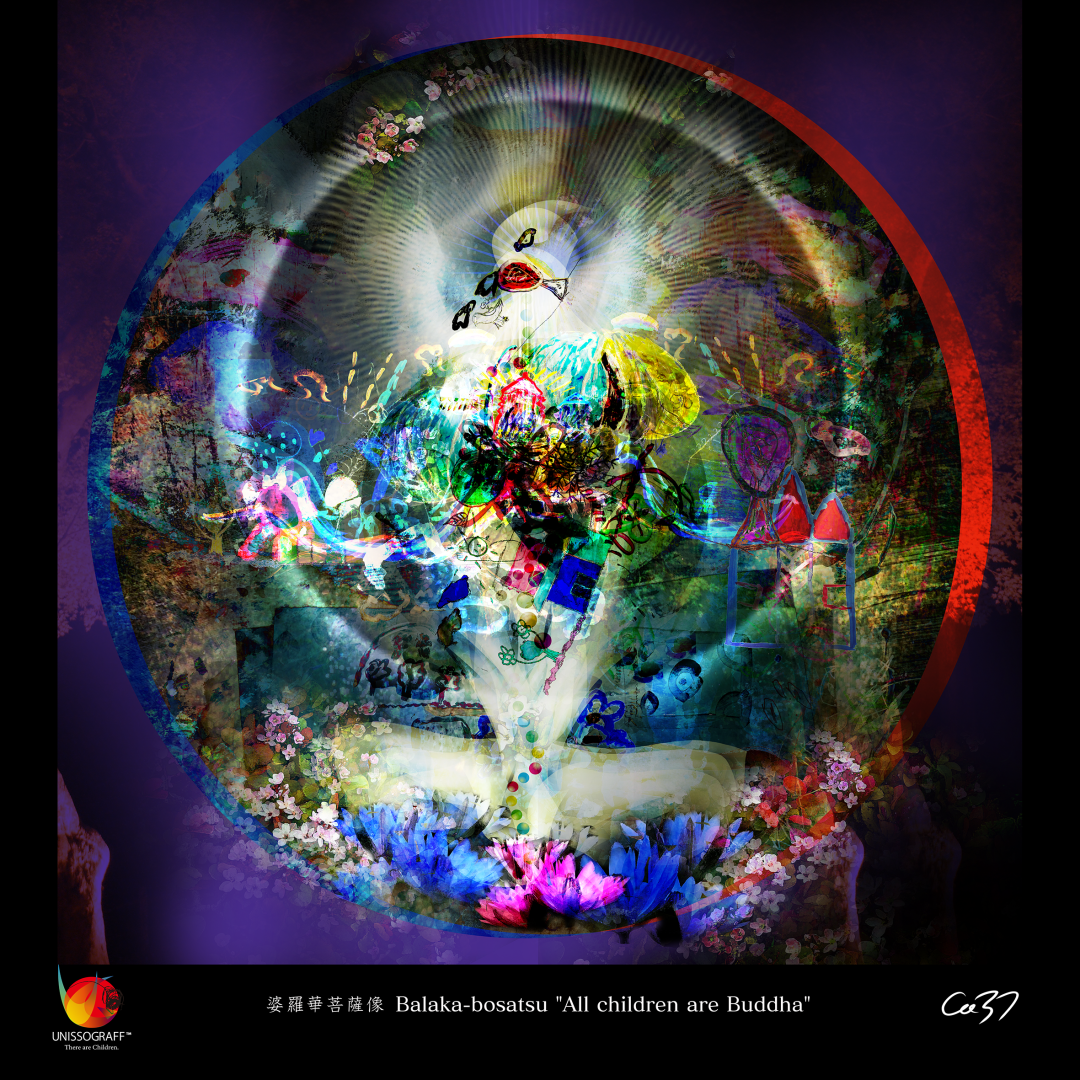 Children are the saviours who bring energy and strength to adults the world over.
It was from that concept that the contemporary art piece BALAKA BOSATU (Child Bodhisattva) was sketched and completed.
"Balaka-bosatsu" is a Buddhist-themed artwork design created with the unique Unissograff™ technique.
This artwork features a collage of the 'pictures of home' drawn by children living in the minefield regions of Cambodia and the painted footprints of children in Uganda as they took part in a local folk dance.
The artistry conveys the importance of children as an indispensable presence for the peace and love that societies impart to all adults.
"I believe that through any simple contact with children, as adults and parents we can come to know our own essence and purpose. That is why I chose to use the silent rakugaki art pictures of children as a tool of communication, to convey their will and presence, and re-awaken our own innate sense of benevolence".
~ Unissograff artist ca37.
NFT URL: https://foundation.app/collection/unissograff-spiritual
Twitter Profile URL: https://twitter.com/wcx0OkqQgpcptWe