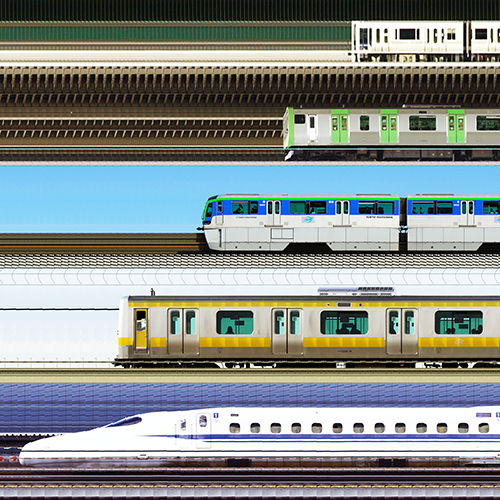 (NOTE: This collection is minted as an 10-piece NFT bundle on Opensea; the owner of the NFT will receive original versions of all ten pieces – 5 videos and 5 still images.)
"Decoupling perspective and focal plane from image, and motion from time; the final output is created by splicing a series of photos together, shot specifically for the purpose of using only a small section of each.
In contrast to traditional panoramic photography, this approach creates panoramic outputs that are extremely perspective-limited horizontally, forcing the viewer to focus only on the principal focal plane chosen by the artist.
A single image at 100% magnification reveals nothing out of place, but when combined and viewed as a panorama the output is antithetical to what we believe we should see when observing motion.
The composite outputs can be quite large, often hitting JPEG/PSB canvas limits (65,500px and 300,000px, respectively), and are potentially unlimited in size along one plane.
UNLOCKABLE: Full-res JPEGs and MP4 Videos"
NFT URL: https://opensea.io/collection/41-experiments-tokyo-trains
Twitter Profile URL: https://twitter.com/sociotekk