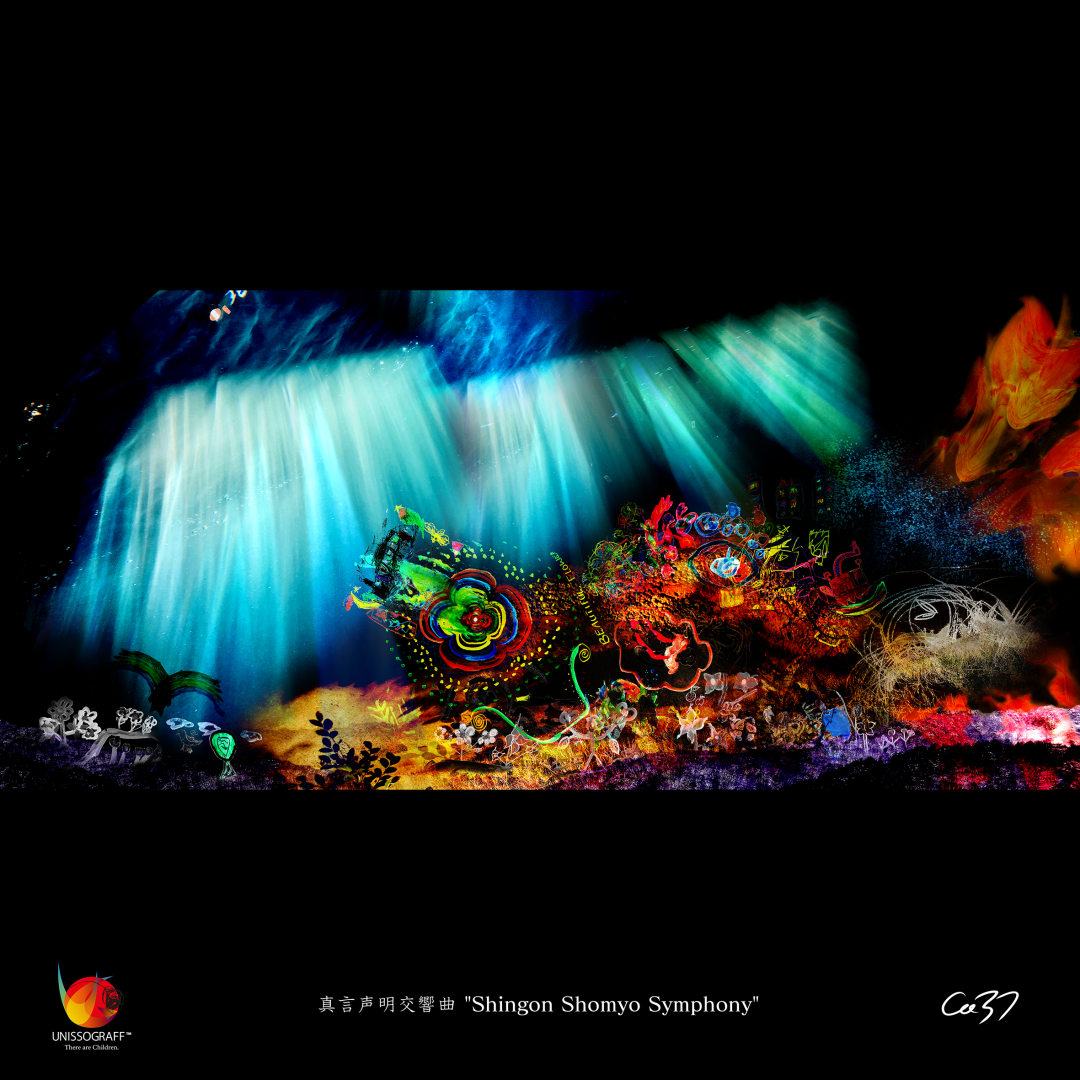 An 8-frame (double-sided 4 frame) artwork sliding paper door, presented to the Mt Koya Ekoin Temple, a sacred site of the Buddhist Shingon sect. Inspired by the ideology of the Shingon sect and its central prayer for world peace, this is an exclusive contemporary Buddhist art-piece by Unissograff artist ca37.
Dainichi Nyorai, the principal deity of the Shingon Buddhist sect, illuminates the world of all those tormented by sin and poverty and conflict.
The central character perhaps resembles a dragon or a demon, and yet is also a symbol of our own spirit.
After all, flowers still bloom amongst such anguish and a sense of purity remains.
Paradise may be far away.
But does happiness blossom closer to us than we think?
"Shingon Shōmyō Symphony" is an artistic interpretation of its theme, the inspiriting sacred chants ("Shōmyō") of the Shingon sect monks, "Mt Koya, Light of 1200 years".
The enchanting design was created by collaging the rakugaki drawings and paintings, based on the them
NFT URL: https://foundation.app/@ca37_unissograff