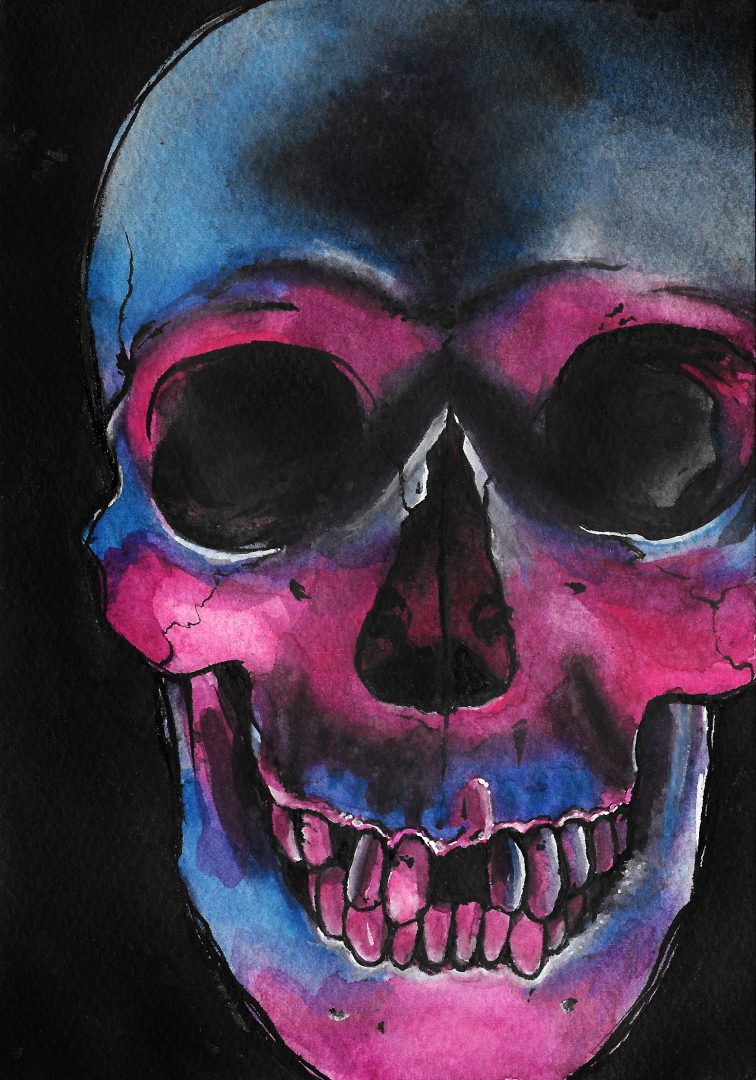 "Ardently do today what must be done. Who knows? Tomorrow, death comes." -the Buddha
Skulls are one of my favorite subject matters for my art. Understanding death, finding a beauty and appreciation can help us live fuller lives in the present knowing that our time on this earth is limited and we must make the most of it.
This is a traditional painting done with watercolour, ink and pen on paper.
NFT URL: https://doingud.com/creation/0xfe3aeb4cd49e50ce3c9a4cb300c2a2edf997949a000000000008
Twitter Profile URL: https://twitter.com/Dr_Revel_NFT