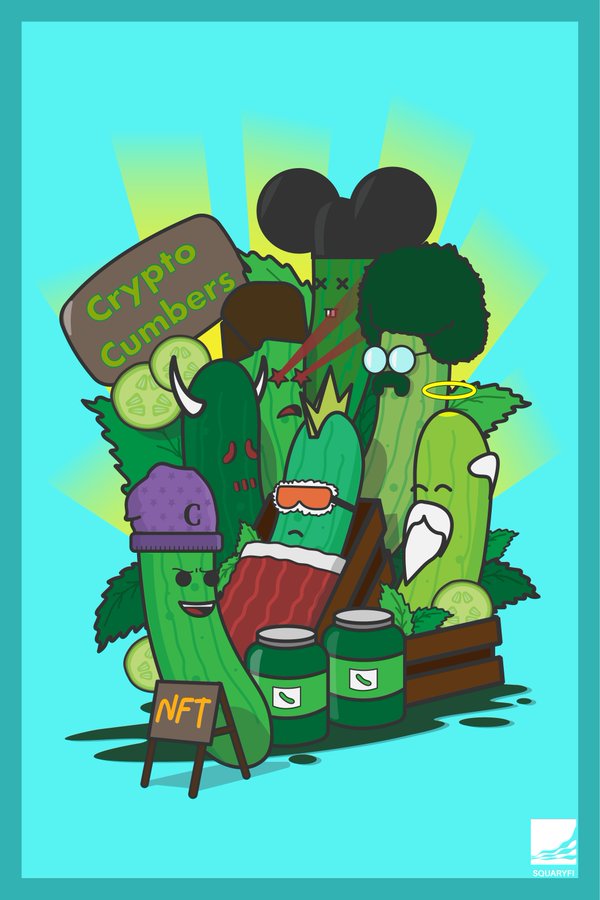 We are a big community of supernatural cucumbers living upthere in utopia where human enterance is absolutely forbidden.
We are little dreamers, explorers and experts with our exclusive styles.
Surprisingly, In our last confidential meeting which was held in Jezero crater in Mars, we decided to give delegation of authority of our super talented cucumbers to some lucky terrestrial aliens!
So, Try your chance to try some our tasty cucumbers and have a lot of fun!
We will deliver our 10,000 unique generated elite cryptocumbers directly by polygon path ! So this would be more affordable for both of us
NFT URL: https://squaryfi.com
Twitter Profile URL: https://twitter.com/squaryfi