If the script loading takes forever or any items are missing in the virtual exhibition, please refresh the page.
Operated by NFTX Curator Team and all rights reserved by the original creators.
Do you want to display your works in our VR exhibition? Please submit the premium promotion request from below.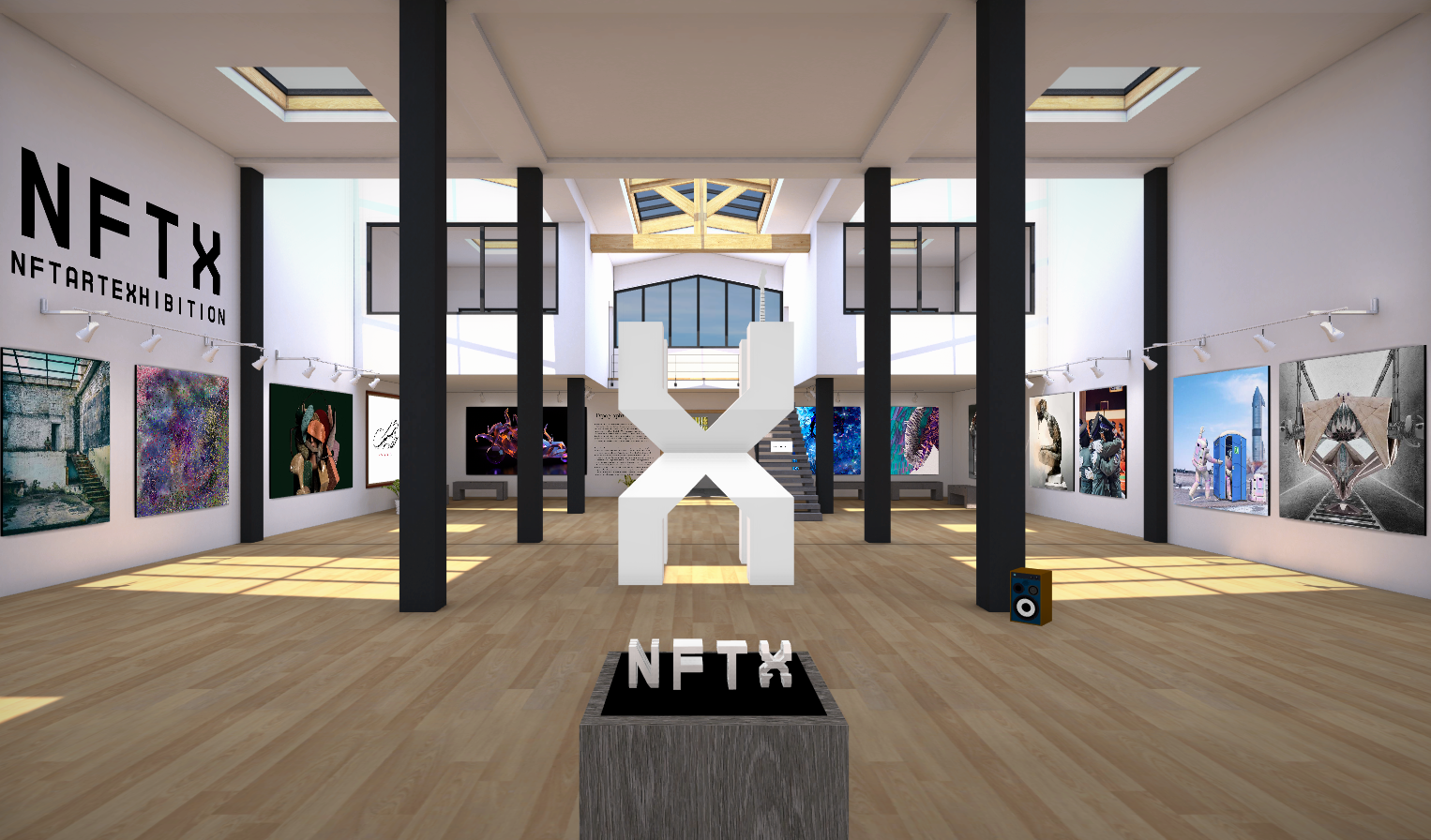 Premium Promotion: Want to display your works in VR?
Display your works in NFTX VR Exhibition to maximize collectors' engagement! Your works will be displayed for weeks in one of the most visited international VR exhibition operated by NFTX - NFT ART Exhibition.
Premium Promotion in NFTX VR Exhibtion:
Supported file formats (.jpg .jpeg .png .obj .mtl .bin .gltf .glb .tiff .mp4 .webm .ogg). Max file size 4 MB. The displayed visuals may differ from the original files.