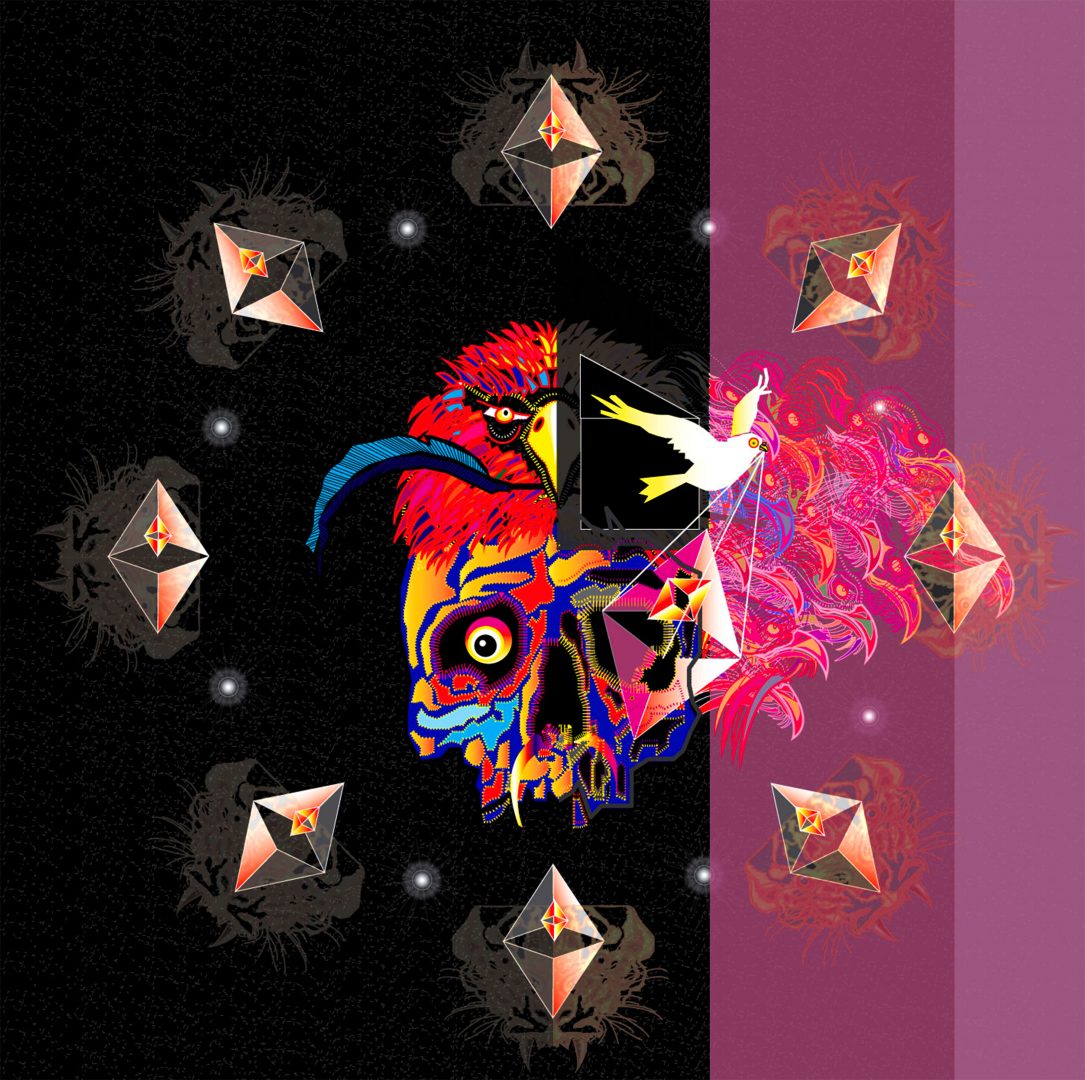 Hello, my name is Joe. Nice to meet you NFTX. I have submitted my work. And can follow my work on Twitter or various platforms. Thank you very much.
New Drawing 2021 Title : Flying towards the NFT No.1 / Size 5935×5906 pixels Digital Art NFT
Concept Idea …..
I'm inspired by skulls, animals, and the environment I've seen. and stories of various warrior tribes Substitute symbols and their meanings Let's mix with my imagination in the form of a fantasy digital art work.
NFT URL: https://twitter.com/montri_seesawai
Twitter Profile URL: https://twitter.com/montri_seesawai