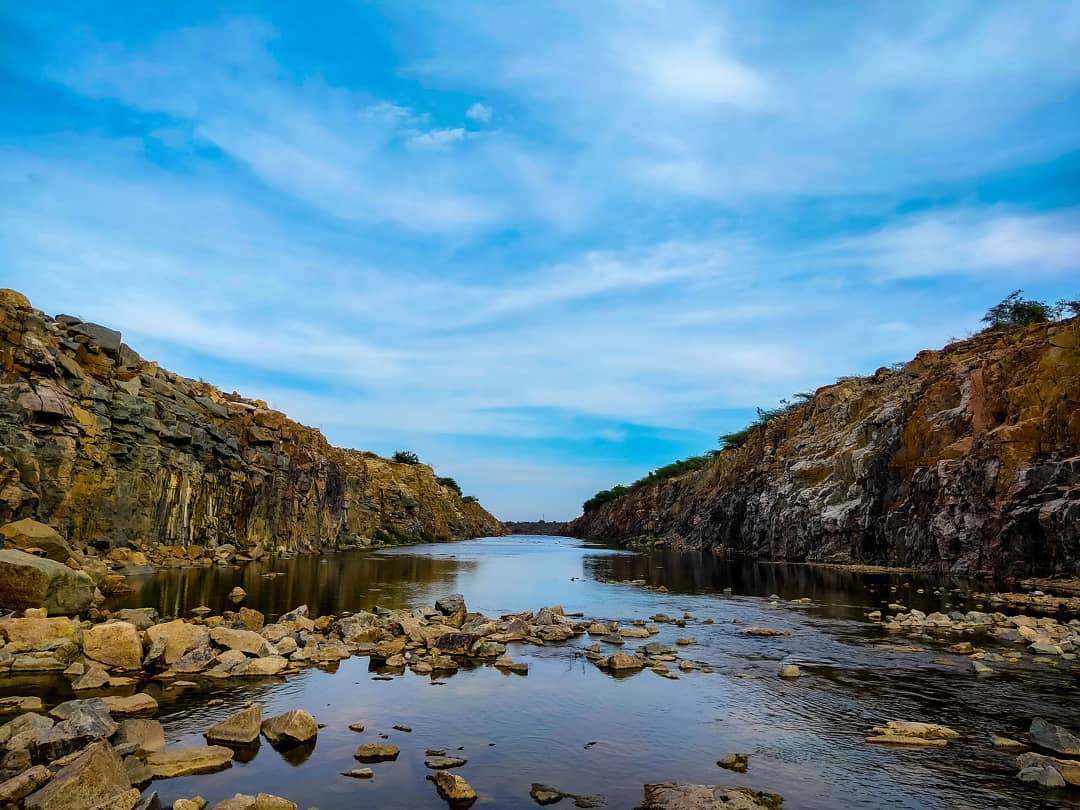 This is a hidden place from rural India and this is a rare photograph of such view because as this is captured by me in the early stages of this project, now this place is now a hydro power plant.
Now this place is full of water to its capacity and never a same place as before.
Location: 16.312, 77.777
This was one of my favorite place because I used to go there, sit on those rocks down there with legs in flowing water and soothing sound of it, that gives me a whole different kind of vibe.
My photograph turned into NFT for the first time.
NFT URL: https://foundation.app/@ParameshwarNFT
Twitter Profile URL: https://twitter.com/Parameshwar__