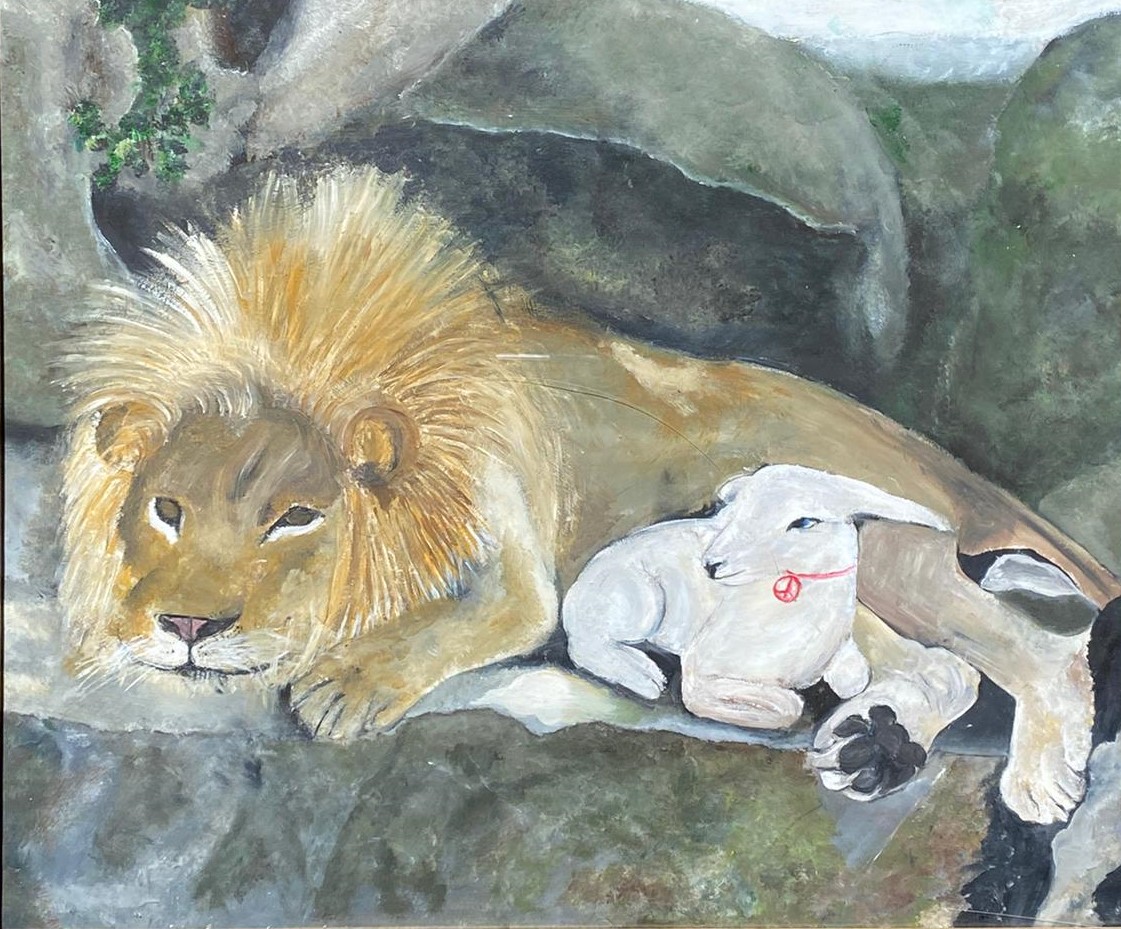 About this painting:
This painting went to the Lions peace poster competition but unfortunately, it didn't pass the first level because it was too good compared to the other posters made. (tbh it is lol)
This painting was painted with oil paint, and it took approximately 2 months to complete (around 6 hours of painting per day and 10 on weekends).
This is my favorite painting I made, and it is highly valuable to me.
When I drew this for the competition, I did not want to do what everyone does and do something with pigeons, flags, earth, hands, and random faces. I wanted to make something unique. So, I stumbled upon a photo in google of a lion sitting with a goat. This inspired me so I decided to paint something like this. "The lion and the goat are sitting together, and the lion is not attacking the goat and that shows that they have love and peace. If the lion and the goat can live in peace so humans can too. The goat Indicates peace by the collar he is wearing that has a pendant in the shape of the peace symbol. The goat is smiling, and it feels comfortable and safe being next to the lion." – The original text I wrote to explain the paintings meaning for the competition.
I hope you like it!
NFT URL: https://opensea.io/assets/0x495f947276749ce646f68ac8c248420045cb7b5e/72347500592105784369410950270287988598768578702981063870113073883270317342721
Twitter Profile URL: https://twitter.com/sheeeev66