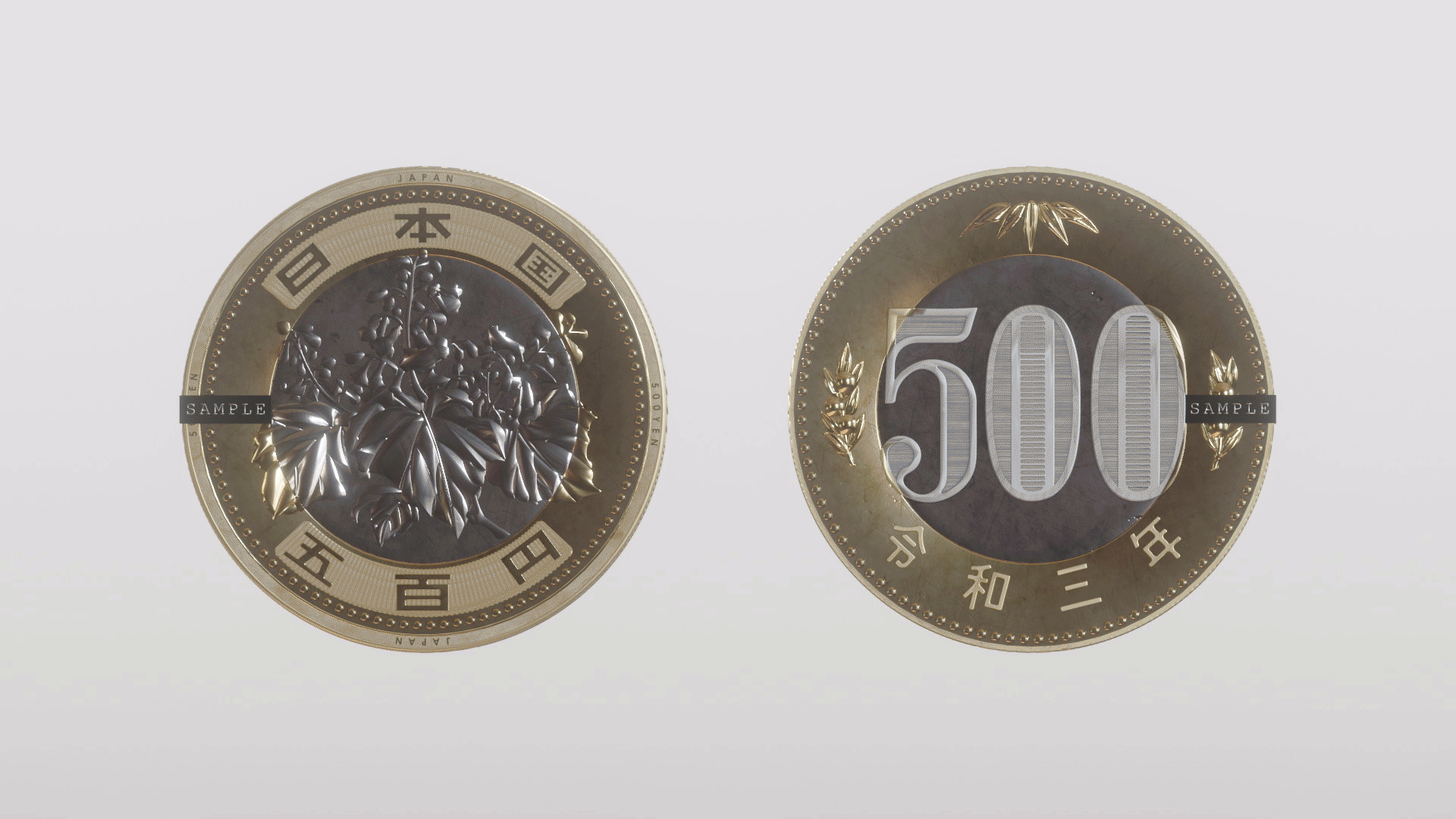 "Minted" on 27th Oct 2021.
A digital sculpture 3D model in celebration of issuance of the new ¥500 coin on 1st Nov 2021.
GLB 3D Object + MP4 Video
Rendered video preview: https://hrgn.net/500jpy
令和三年十月二十七日の作。
令和三年十一月一日の新500円玉硬貨発行を記念して。
デジタル彫刻3Dモデルです。
GLB 3Dオブジェクト + MP4動画ファイル
レンダー映像プレビュー: https://hrgn.net/500jpy
FOR PERSONAL USE ONLY. Please kindly note that attempting 3D-print for any purposes other than personal use may infringe Japanese laws, the Article 148 and 153 of Penal Code and Act on Control of Imitation of Currency and Securities.
私的使用のみ可。私的使用以外での3Dプリント出力(製造)行為と印刷物の行使は刑法第148条及び153条、または通貨及証券模造取締法に抵触する可能性がありますのでご遠慮いただきますようお願い致します。
NFT URL: https://foundation.app/@HRGN/~/103253
Twitter Profile URL: https://twitter.com/HRGN200