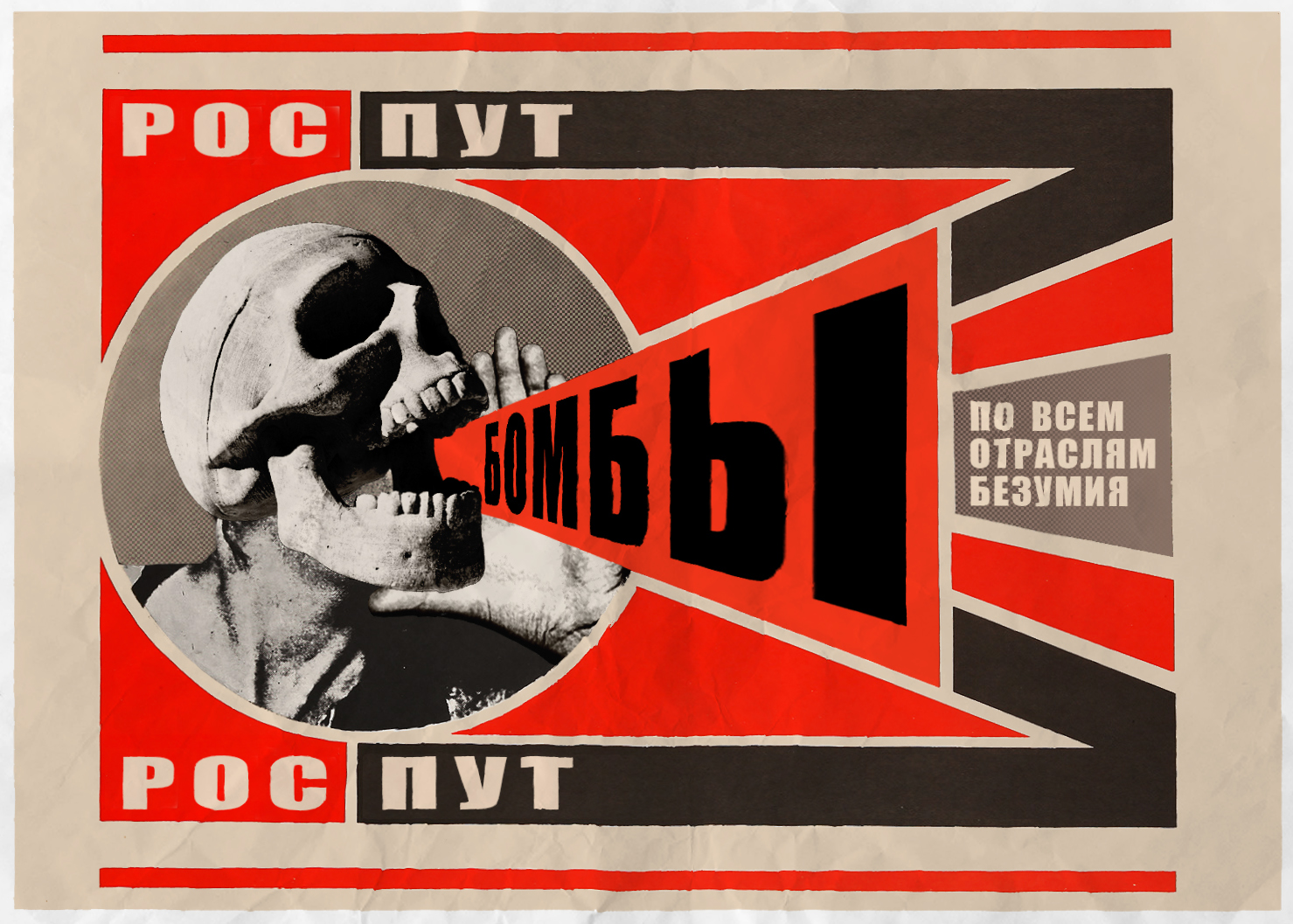 Rodčenko_2022 https://teia.art/objkt/701825
THE PROCEEDS OF THIS WORK ARE ENTIRELY AND DIRECTLY DEVOLVED TO THE UKRAINIAN CAUSE.
This work is based on the graphic masterpiece of Aleksandr Michajlovič Rodčenko, a Russian painter, photographer and graphic designer who collaborated in the establishment of the constructivist movement. He designed the famous poster in 1924 on commission from the Moscow publisher, Gosizdat.
The original poster has a claim of absolute simplicity: "Books!" On the right a title in a smaller body reads: "for all fields of knowledge".
In my version the claim becomes: "BOMBS" and the text on the right "FOR EVERY SECTOR OF MADNESS." The texts on the left are the abbreviations of RUSSIA and PUTIN.
The contrast between the content of the original poster and my rework is evident and, in my opinion, tearing. I chose to work on Rodčenko's poster because it is universally recognised as a communication masterpiece and because it is a Russian work.
I have the hope that my shout against the war will be passed on to the Russian people who are largely unaware of what is really going on in Ukraine. This damned war is a crime against the Ukrainian people and against the Russian people themselves. The tragic events we are experiencing will forever stain the memory of Russia. This reckless action tramples on the values ​​of humanity and is the work of genuine criminals.
NFT URL: https://foundation.app/@totemproject
Twitter Profile URL: https://twitter.com/TOTEM4R7