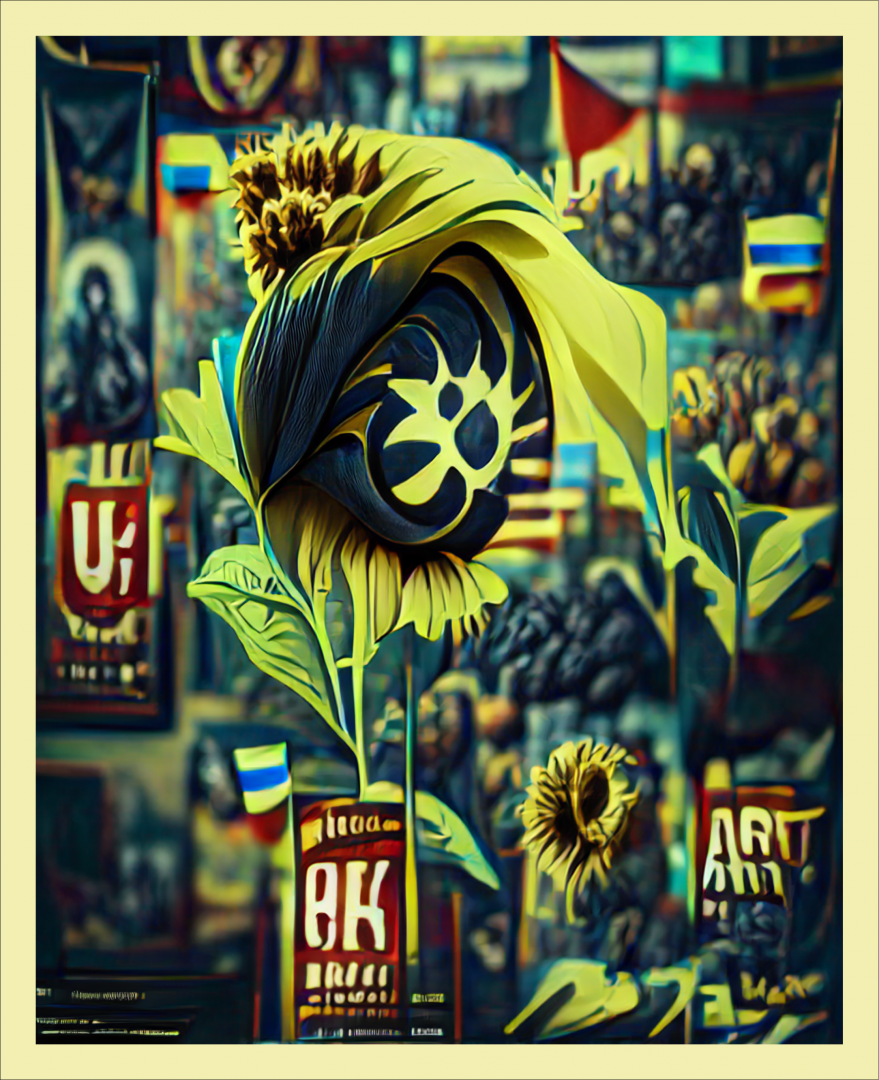 A poster in support of Ukraine that was created by an AI that clearly learned a thing or two from the great Shepard Fairey.
The poster features a prominent sunflower — the national flower of Ukraine. However, the true source of motivation for its use in this work is an incredibly badass Ukrainian woman who told Russian attackers that they were about to die and that they should put sunflower seeds in their pockets so that flowers would grow from their rotting corpses.
"You're occupants. You're fascists. What the fuck are you doing on our land with all these guns?
Take these seeds and put them in your pocket, so at least sunflowers will grow when you all die here."
"Put the sunflower seeds in your pockets, please. You will die down here with the seeds. You came to my land.
Do you understand? You are occupiers. You are enemies."
PNG 2048 × 2560
NFT URL: https://www.hicetnunc.xyz/objkt/696480
Twitter Profile URL: https://twitter.com/artfulai