For most artists who use Metamask as their crypto wallet and link it to NFT platforms, we sometimes come across with a signature error at login, minting or other occasional activities on the platform.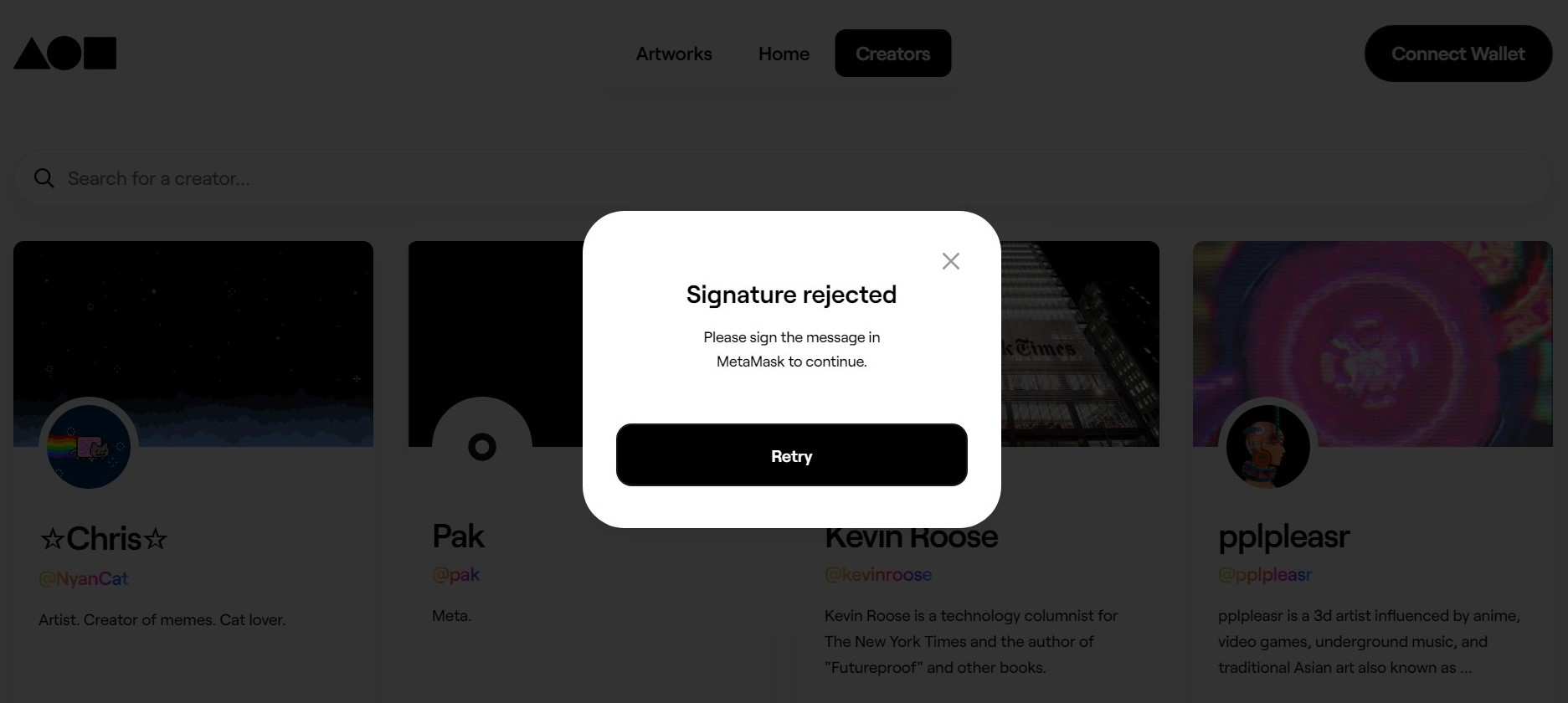 This must be a frustration for artists who were about to mint their NFTs and spotted the best time for them with much less required gas fee. In most case this problem is not solved by any commonly known first aid, such as simply refreshing the page, deleting cache or restarting your computer.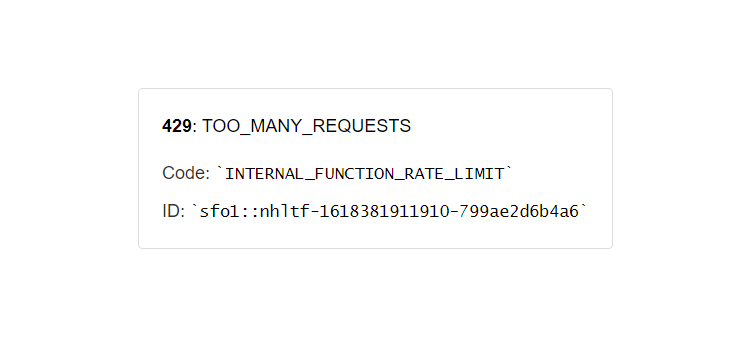 We have encountered this error sometimes while we are using some of the well known NFT platforms and have built our knowledge base to cope with this troublesome symptom. So, let's look on some what you need to do and more importantly, what YOU MUST NOT DO.
Don't Contact to Metamask Fake Twitter Accounts
Let me explain from the things NOT to do because this is more important than the things to do in order to protect your asset. Well, let me say that, you should NEVER ever ask fake (or even official) Metamask twitter accounts for support.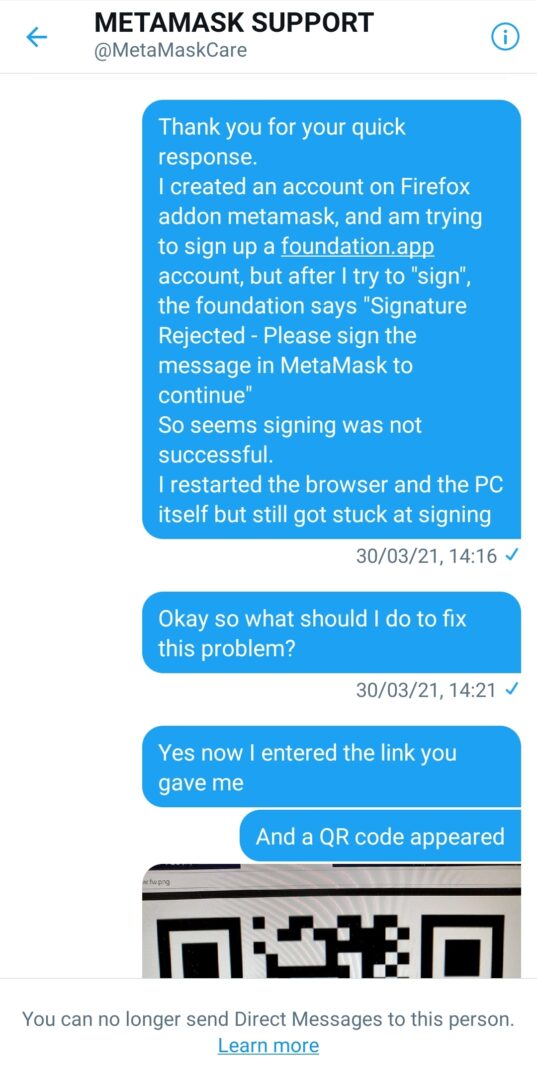 There are many fake accounts which try to get Metamask login information to access to the ETH and NFT assets in it. The typical way of this scamming is like this. When you tweet some thing like, "I have a problem with Metamask and does anyone know the solution?", some Metamask fake accounts promptly give replies to your tweet and showing they are willing to help you by direct message. And then moving to direct message chat, you will be advised to jump to a URL they provide and proceed the steps to recover your account.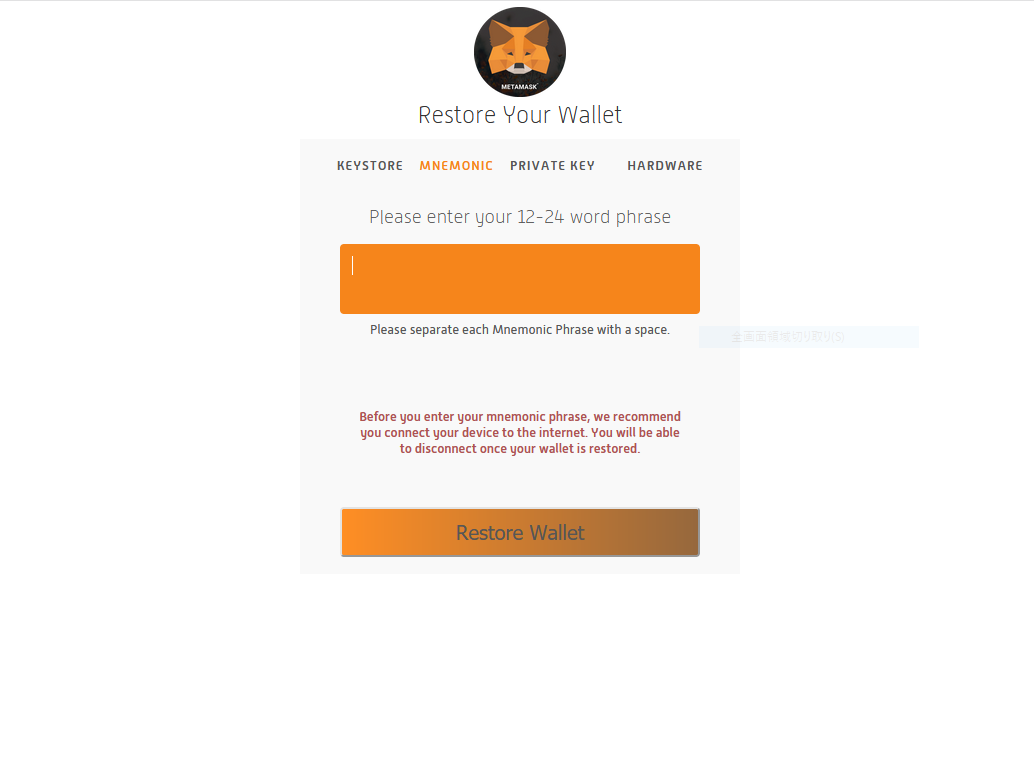 Here you will be asked to submit your See Phrase (Secret Key) to proceed with restoration although the phrase is not supposed to be shared with somebody else.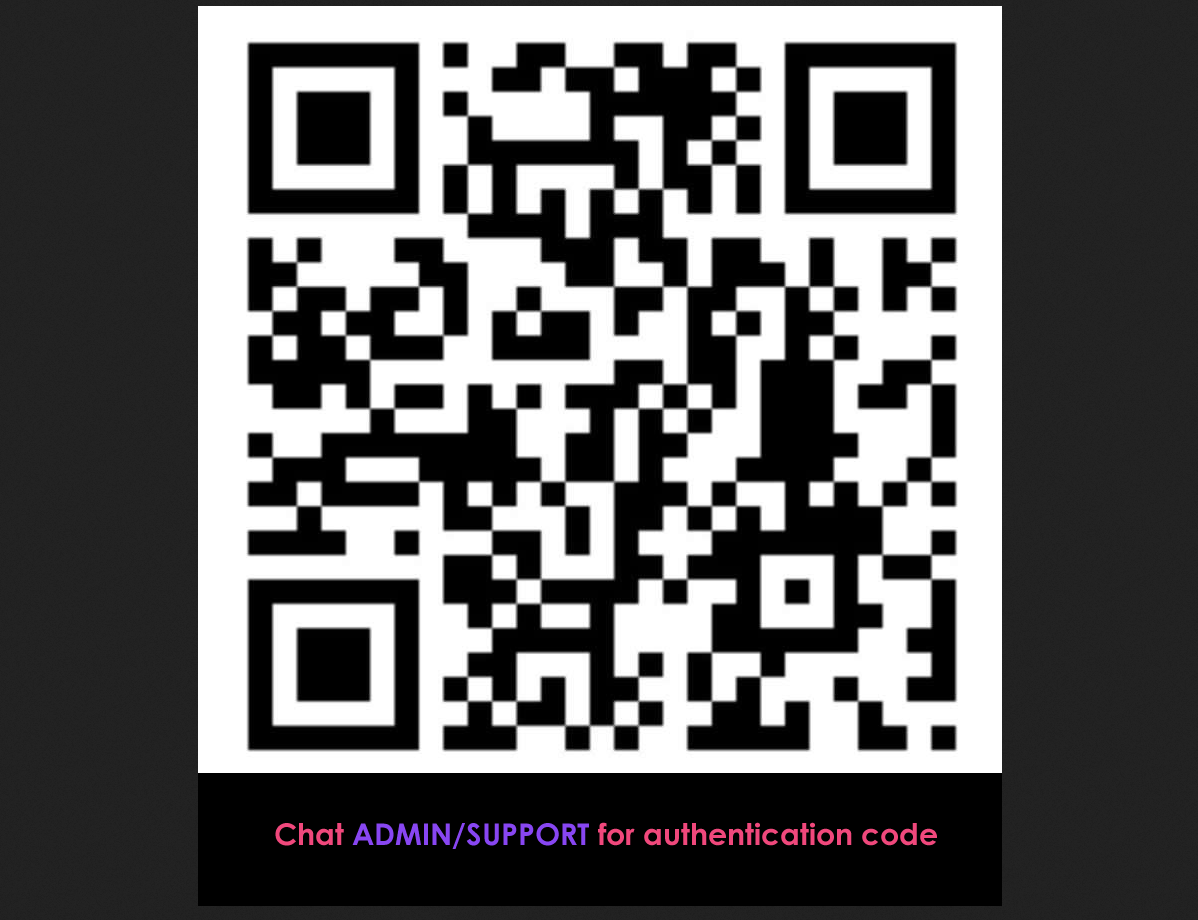 And finally you will be asked to share a generated QR code to them and your assets have immediately gone! This is only one of the ways how they scam artists but more than enough to make sure why you should be aware of Metamask fake account on Twitter, isn't it?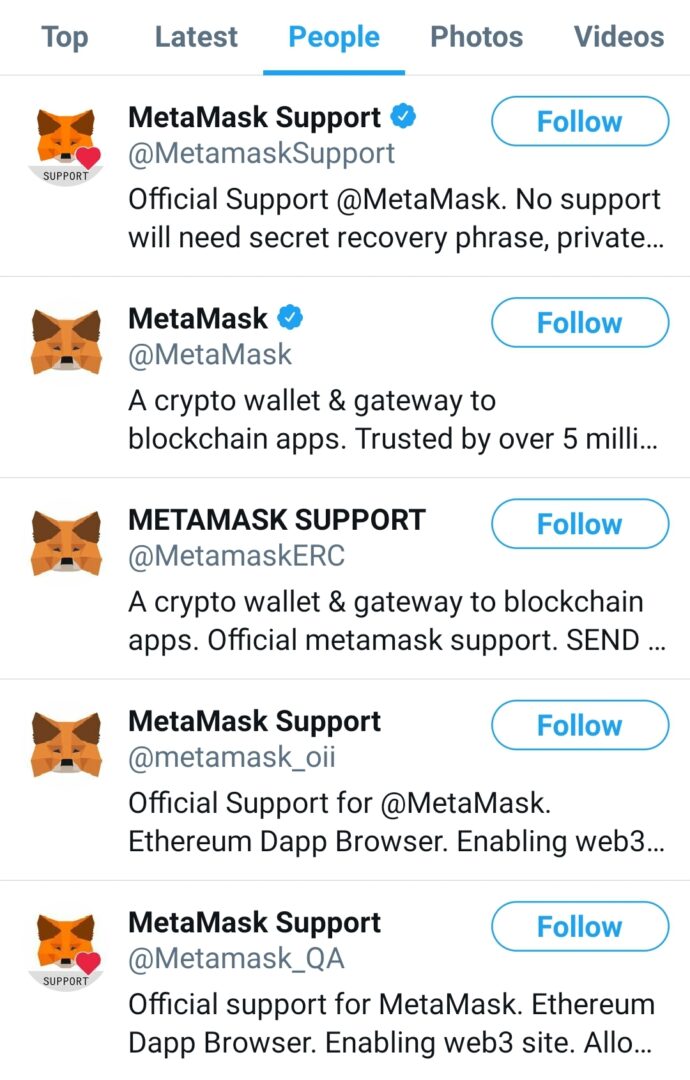 Many fake accounts have been eliminated thanks to Twitter's efforts, but still there are multiple fake Metamask Support account (and dynamically new accounts are created everyday!) Although the official accounts are distinctive by the validation icon, the fake account often boasts more follower than the official ones and more frequently responding to troubleshooting requests, that would give you quite much of confusion.
This is why I mentioned earlier, that you should not ask even the official accounts for support, unless you are 100% sure to contact the right account with no information leaking risk.
Be Patient
So, what is the things to do when this trouble happens? Not very practical one but I am sure this is the best way. PLEASE BE PATIENT until the platform solves the issue.
Although the error message implies it might be related to Metamask's technical side, in most case it is what to be solved by the NFT platform side. You might need to wait for a couple of hours or sometimes for a half day. It must be very frustrating for artists who were about to mint their masterpieces. But please calm down to avoid further frustration. You should always be aware that there are many impersonates and scammers who are strolling around this newly born online market and this will be the key to your life-long activity as an NFT artist.