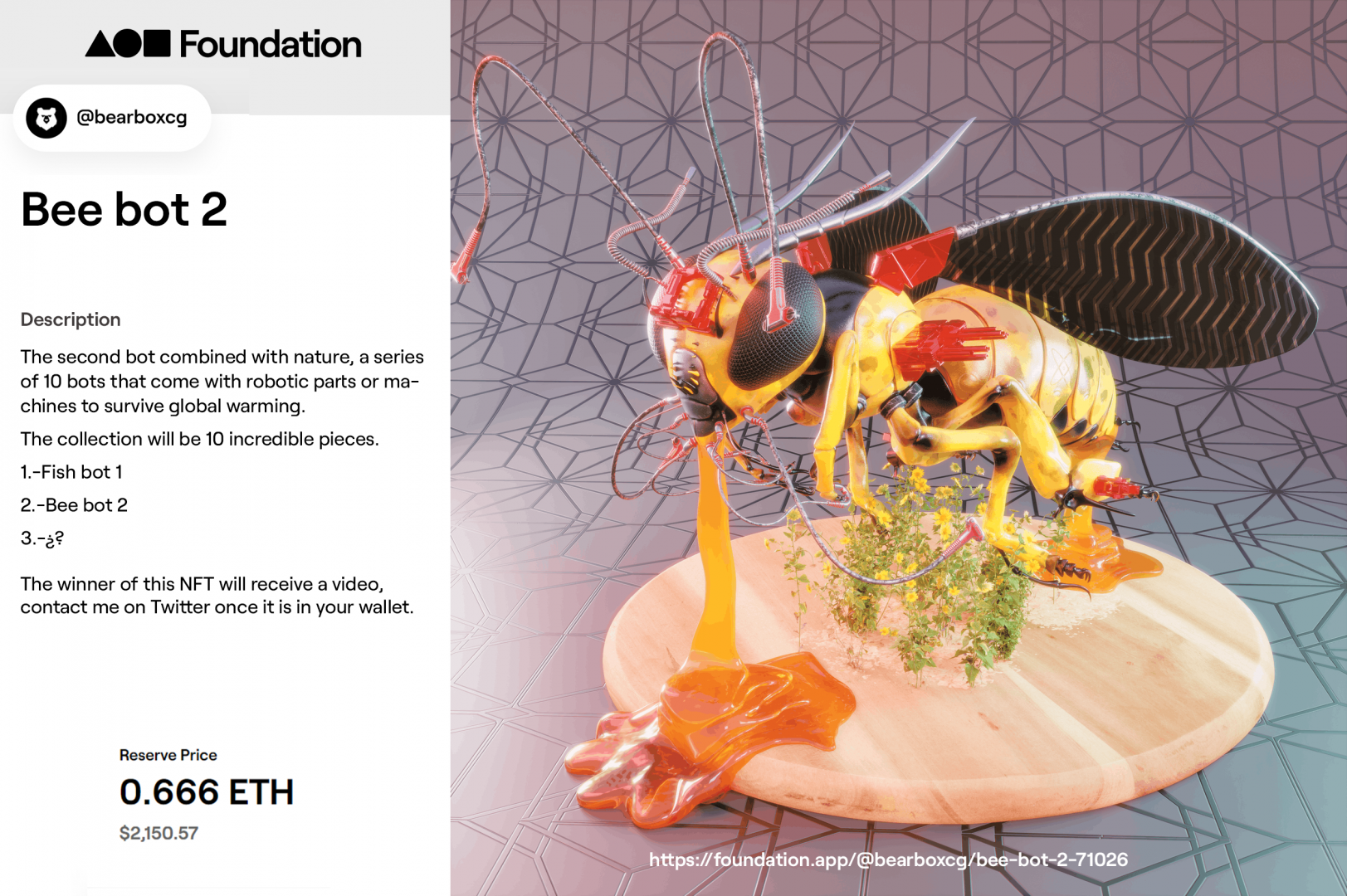 The second bot combined with nature, a series of 10 bots that come with robotic parts or machines to survive global warming.
The collection will be 10 incredible pieces.
1.-Fish bot 1
2.-Bee bot 2
3.-¿?
The winner of this NFT will receive a video, contact me on Twitter once it is in your wallet.
NFT URL: https://foundation.app/@bearboxcg/bee-bot-2-71026