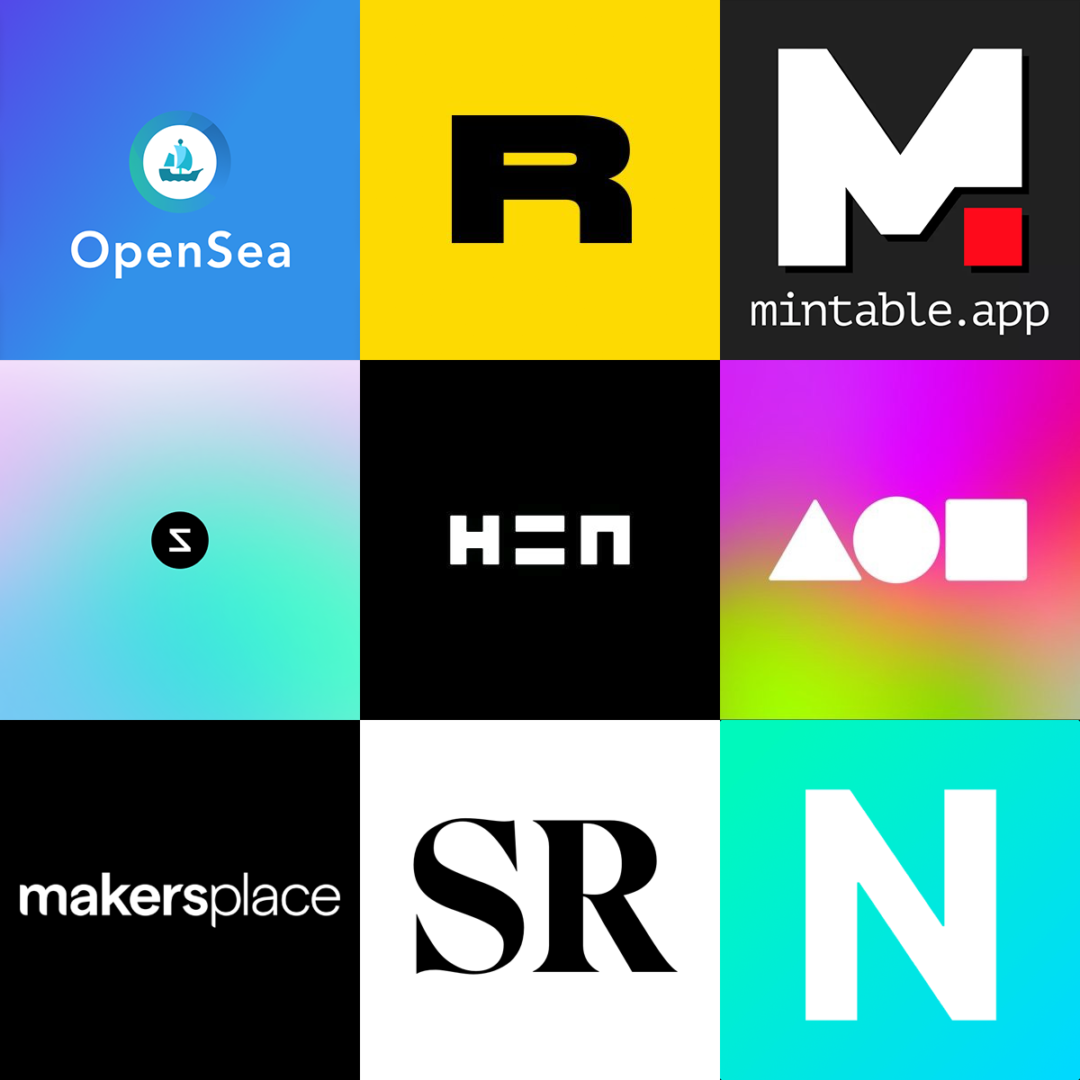 As there are many NFT marketplaces, you probably wonder which platforms you should join as your main market. Cost you need to care, supporting file format, the market size… and so on, there are several things you need to compare one to another. Especially when it comes to discussion on the gas fees, even official FAQs on the marketplaces don't have clear guidance. So, let's compare major 9 NFT marketplaces and clarify the pros and cons for each of them to find the perfect platform for you to start with! If you are too lazy to read this 5-minute article, skip everything and go to the very bottom. You can find a quick comparison chart and hopefully it gives you instant input!
If you want to start your career as an NFT artist but don't want to buy crypto, why don't you outsource the professional NFT minting service?
Open Market
So, Let's look start from open markets. NFT marketplaces can be divided into two categories: open marketplaces that anyone can freely join as creators and closed marketplaces which allows only invited users to register as creators. Although open marketplaces have less "premium" values compared to exclusive platforms, everyone goes through the minting and listing steps in the open market first, and then build their careers as NFT artists to get ready to be invited to closed platforms would be the ideal route.
1. Opensea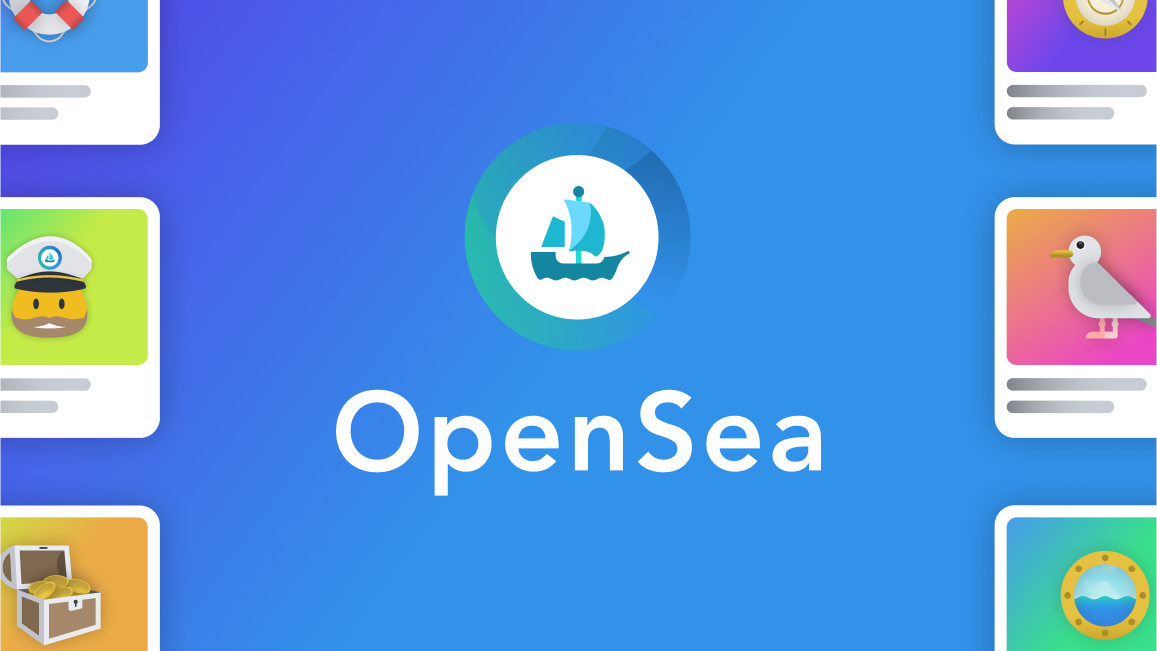 Out of the many monster NFT marketplaces, Opensea is definitely the most giant with the long history since 2017. The platform has been boasting the largest number of registered creators and considered to be the first choice for NFT starters as well. Opensea supports a variety of file formats, including image, video, 3D as well as other type of physical or non-physical assets.
Although quite a lot of gas fee will be charged at the first contract, from your 2nd NFT minting, you will not be asked to pay any more gas fees every time when you mint. So, compared to the other pricing systems, Opeansea is relatively friendly to independent artists' wallets. The commission fee taken by Opensea is 2.5% of sales.
Only a negative side is due to too many registered creators your NFT listings will get less engagement compared to other closed communities. The platform allows collectors to search NFTs by keywords, however, it would not be easy to happen, they will discover your work out of millions of listings. Overall, Opensea will be one of the best choices for you if you can promote your works by yourself on social media.
These days, by using Polygon network, creators can mint NFTs for $0 although there are comparably less collectors. This is probably a new gateway of budget NFT minting for those who do not afford the normal Ethereum based NFT services.
Pros: Largest market & longest history, Large choices of supported format, No gas fee charge from the 2nd listing
Cons: Too many creators and hard to get discovered
Visit Opensea: https://opensea.io
2.Rarible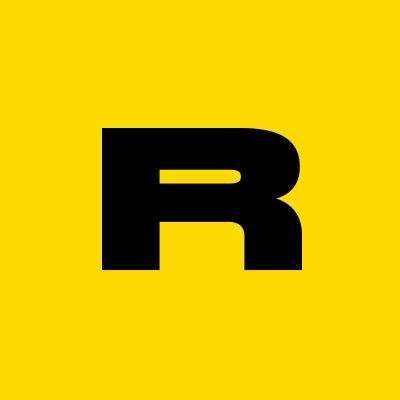 Although its history is shorter than Opensea, starting since 2020, Rarible is also one of the most reliable large NFT marketplaces, which allows creators to mint NFTs on Rarible's original token called "RARI" as well as ERC721. The supported format type is image, video and audio.
The characteristic feature of Rarible is its own token "RARI". This can be consumed not only to sell or buy NFTs on the platform, but also to propose or vote on proposals for improvements, moderate community members, curate features artworks and promote members by proposing community or art grants. So it basically functions like a kind of virtual "stock" to allow users to participate in the platform management.
Like Opensea, you are asked to pay initial contract gas fee, as well as separated minting and listing fees each time you attempt to sell your works Since late 2021, they offer "Gas-less minting" for artists, so now you can mint your works with no initial gas fees! This is the main reason why Rarible artists are often more likely to lament over finance. The service fee taken by rarible is 2.5%, same as the other platforms.
The platform is undoubtedly very popular, as the UI of the page is both collector and creator friendly and you will have more chance to discover your favorite artworks or get discovered by your potential patrons.
Pros: Large market, Original RARI token, User-friendly website design
Cons: Too many creators and hard to g-time gas payment required
Visit Rarible: https://rarible.com
3. Mintable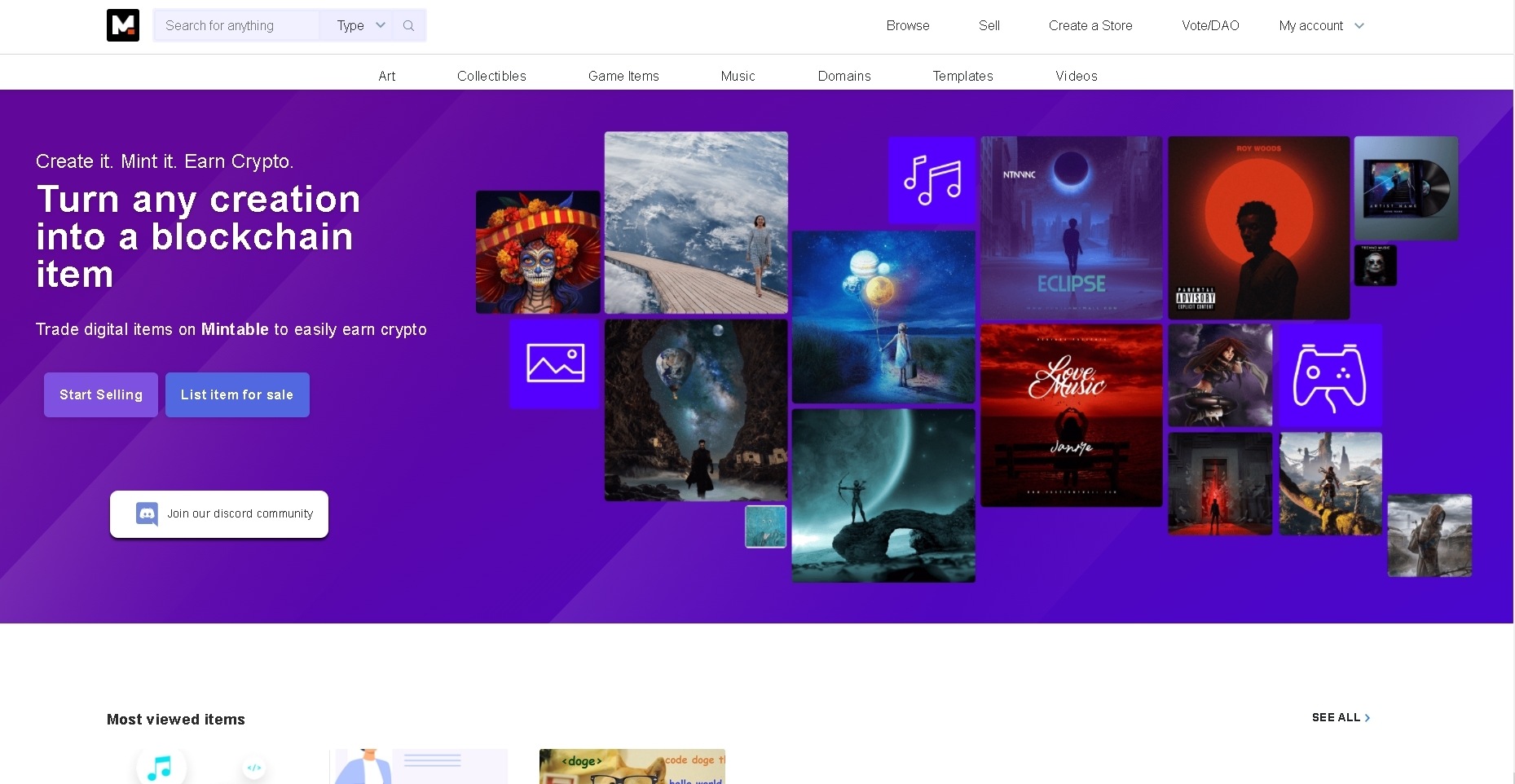 Mintable is also an emerging giant NFT marketplace (I would call Opensea, Rarible and Mintable as the Big 3) and it would be the best option for you if you especially have a concern on gas fee payment. Unlike the other platforms, Mintable is the marketplace where you can mint and list your items completely with no gas payment!
When you sign up an account and jump to minting page of the platform, you can choose either "Traditional" or "Gasless" method. While the Traditional method offers you a full feature for minting with some gas fee required, the Gasless option lets you mint your works without any network fee (by this option, your NFT will not appear in your wallet until someone buys it). Although 5% service fee will be charged by Mintable after the sale, you are free from any gas fee and you don't need to pay at all throughout the process unless your work is sold out!
They support only image, video and 3D files so it might not be the best platform for musicians and Audio NFT creators, but attaching an image or a video along with the audio to get formatted in MP4 will completely solve this.
Pros: Gasless option
Cons: Audio file is not supported
Visit Mintable: https://mintable.app
4. Zora
Another emerging platform – Zora, might be a future alternative platform for creators and collectors. On this platform, you can get out of the ERC721's network and alternatively mint your works on ERC20 by choice, so you can discover many NFTs are traded in different currencies such as USDT and WETH (Wrapped ETH).
The reason to use Zora is not only about this contracting side. At the moment Zora declares that they don't charge any service fee from users. Still, you need to pay gas fees, but this could be an affordable marketplace if your NFTs are likely to get sold and don't need to pay commission to Zora.
Uniquely, a wide range of file format is supported, including Psd (Adobe Photoshop) and Ai (Illustrator), as well as text. If you are intrigued something new and unique, why don't you sign up Zora?
Pros: No service fee, Large choices of supported format
Cons: The number of users (collectors) is still small
Visit Zora: https://store.zora.co
5. hicetnunc

DISCLAIMER: Hicetnunc is discontinued and no official support is active anymore.
Here is another unique NFT platform! Hicetnunc has been explosively getting popular in the latest couple of months upon the growing demand for alternative currencies under the concern on ETH's high gas fee. On hicetnunc, all NFTs are traded in Tezos (XTZ). Thanks to its remarkable low gas fee, although the gas fee is needed for minting, creators are not asked to pay even more than one dollar to mint an NFT. While the commission by hicetnunc is 2.5%, you will pay almost $0 any network fee!
The reason why the gas fee for Tezos is overwhelmingly lower than Ether is because of the different types of smart contract, so Tezos can process the NFT related operation with much less energy consumption (and this is why Tezos and hicetnunc is considered more eco-friendly).
On Zora, an extensive range of file formats can be uploaded (including ZIP! This technically allows you to mint "any" files). Although Tezos is not a major currency yet and the population of Tezos users is still in the midst of long way growing, but as you can see more and more #hicetnunc hashes are tweeted day by day, it will probably soon happen hicetnunc comes to be one of the giant platforms.
Pros: Inexpensive gas fee, Large choices of supported format, Currenty in trend
Cons: Tezos is not major yet
Visit hicetnunc: https://store.zora.co
Closed Market
Okay, so for artists who have sold well in those markets and are ready to step forward, let me showcase some closed and more "premium" platforms. All of 4 marketplaces below require you to either get invited by another existing user, or pass some rigorous auditions.
6. Foundation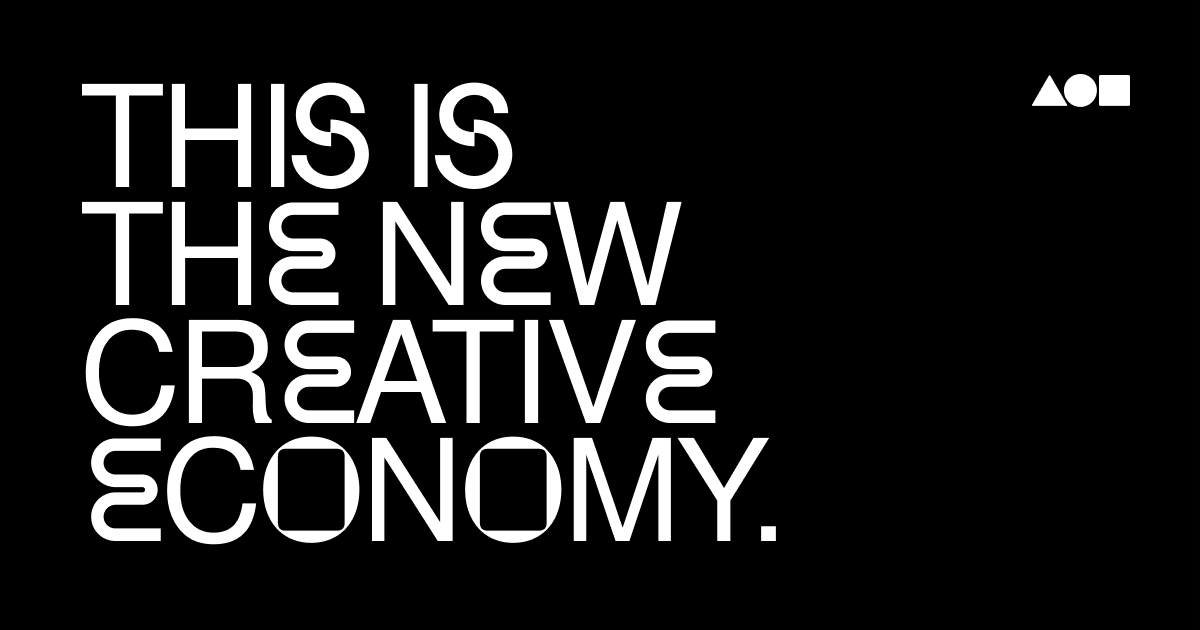 How to get invited as a creator on Foundation?
Foundation is probably the most accessible and populated closed marketplace. Officially launched in Feb 2021, the fame of Foundation has rapidly grown and now thousands of creators are already invited and registered. The invite codes are often give away on Twitter to eminent and unique artists, or sometimes traded for money or NFT! Along with the invitation chain, Foundation has been running "Community Upvote" system, which gives a chance for artists to vote each other and the top 50 artists with the highest votes can enter the community as creators. We wrote about basic tips on how to get a Foundation invite on our previous article 5 + 1 Essential Tips to Grab a Foundation Creator Invite, so please visit for more useful information.
Obviously, the advantage of taking part in Foundation is tremendous for its "grade". If you are Foundation registered creator, collectors will know you are in such grade and your works are more likely to deserve high value. Although the commission charge by Foundation is 15%, larger than the open markets, and the gas fee is also remarkably high (as well as minting and listing fee, creators are asked to pay the auction settlement fee!), it would pay off the value you get as a Foundation creator.
The platform design is still basic and has a significant difficulty for artists to get discovered, unless they are featured by Foundation curators, as the website itself has no keyword search engine and technically no one cannot organically discover your art. Although it is still under improvement, promoting themselves should be inevitable for artists. Currently only JPG, PNG and MP4 are supported (Audio, AR and 3D are coming soon).
Pros: Accessible, Premium
Cons: Expensive, No organic keyword search option equipped
Visit Foundation: https://foundation.app
7. Makersplace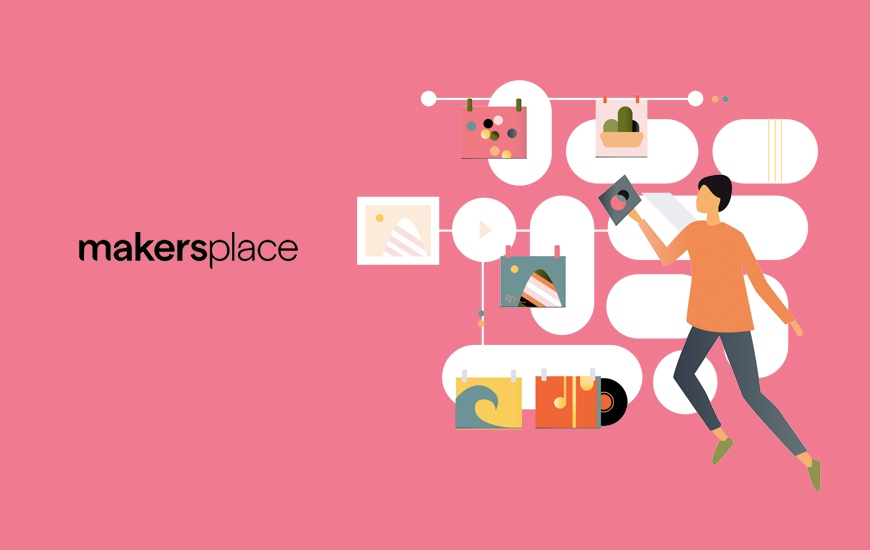 Makersplace is another "premium" platform which is less accessible than Foundation. This is because Makersplace is not based on community invitation system and the only way to join in Markersplace is to submit your profile and portfolio to Makersplace as an audition. If you successfully pass the audition and officially got an invitation from Makersplace, you will immediately be able to mint your works on there.
The audition process works relatively smooth and you will most likely to be let wait for more than a couple of months. If you want to get into any exclusive platforms, probably the best plan is submitting your portfolio to Makerspace and meanwhile asking around Foundation invites.
The pricing is more reasonable than Foundation, as you only need to pay gas fee once per minting, and the commission charge is 15%. The supported format is JPEG, PNG, GIF, TIFF and MP4.
Pros: Premium, Audition doesn't take very long
Cons: No Community Invitation System
Visit: Makersplace https://makersplace.com/
8. SuperRare

SuperRare is an exclusive NFT platform operated by PIXURA Inc, since 2018. Although it has been more accessible and open platform in the early period of NFT, as NFT cultures has got more and ore popular it has come to more exclusive and closed community these days.
So today, you need to apply for the creator invitation by submitting your profile and portfolios, and to make matters more painstaking, you also need to submit your 1 minute application video to capture your self-introduction. The application is not always reviewed in one or two months after submission, but it often takes longer. This is why SuperRare is "beyond premium". So, if you are successfully on SuperRare, you shouldn't hesitate to boast your profile to collectors.
The gas fee and the commission fees are almost same as Makersplace, but SuperRare also charges buyers 3% transaction fee as well as charging creators 15% commission per NFT sale. JPEG, PNG, GIF and MP4 are supported.
Pros: Super Premium!
Cons: Very difficult to join
Visit SuperRare: https://superrare.co
9. Nifty Gateway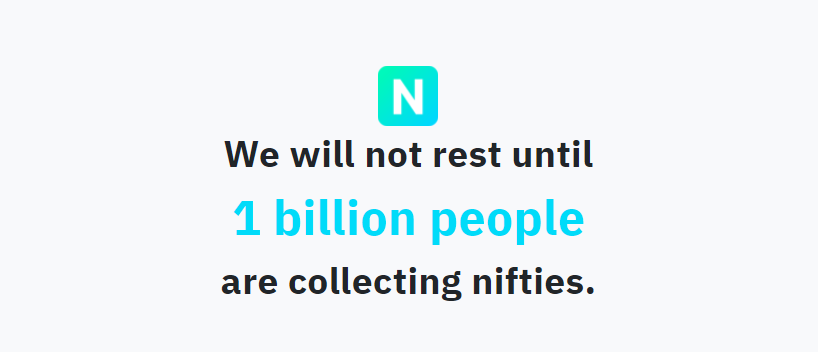 Last but not least, Nifty gateway is historically one of the most well-known NFT marketplace, where some big names Beeple, Michael Kagan, Calvin Harris and Deadmau5 have pioneered the NFT culture! Like other exclusive platforms, to get a creator invite, you need to apply from the invitation request form and go through the audition.
While the service fee charged by Nifty Gateway has been recently increased to 20%, but you can think it is still reasonable if you can stand alongside Beeple and other prominent NFT legends in the same artist list, can't you?
As an artist, you can mint image files, such as JPEG, GIF, PNG, and MP4 video file.
Pros: Super Premium!
Cons: Very difficult to join
Visit Nifty Gateway: https://niftygateway.com/
So, now are you ready to choose one to start?
As explained, each marketplace has different pricing, market size, supporting file formats and platform designs. If you want to go for the cheaper option, probably Minatable or hicetnunc would be ideal. If you want to start with the largest market, Opensea would be recommended. Depends on your business style.
For closure, here is the summarized chart of the comparison of the 9 platforms discussed. I hope this will encourage you to get your first step into the amazing NFT world!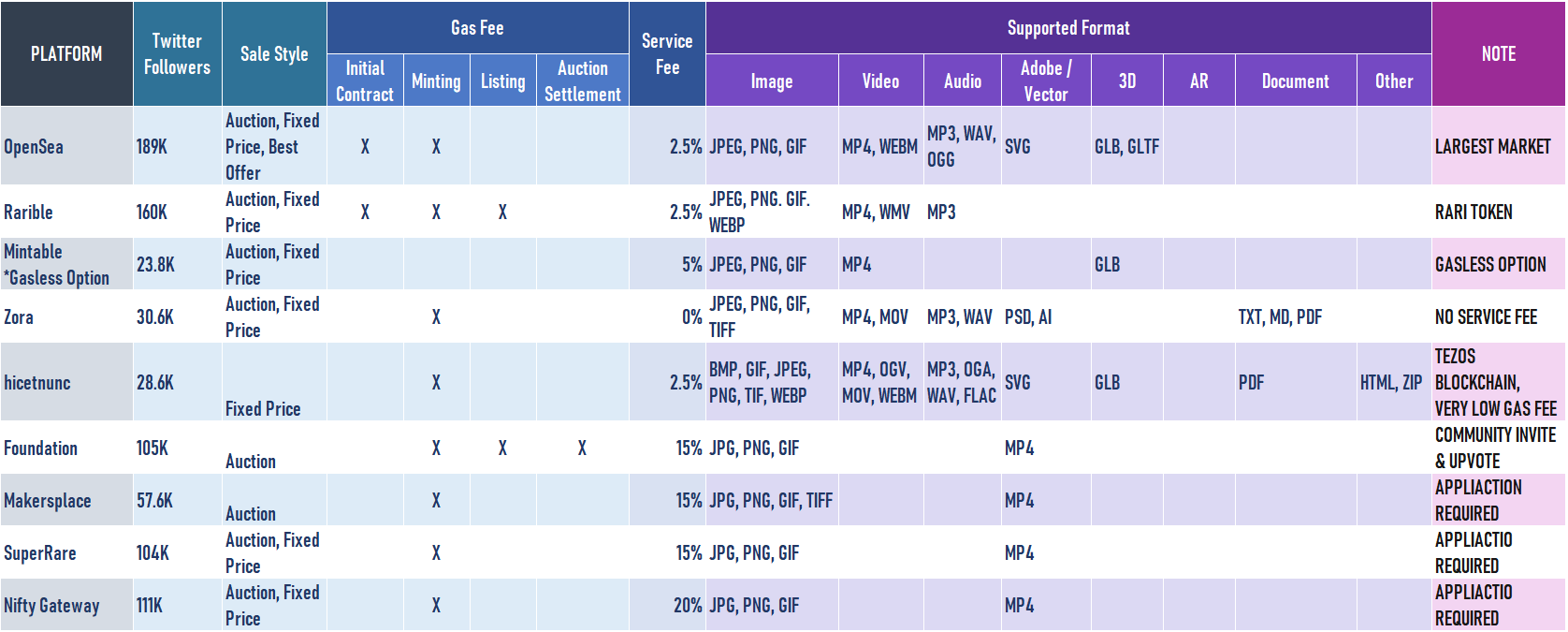 If you are too lazy or anxious to create NFTs by yourself…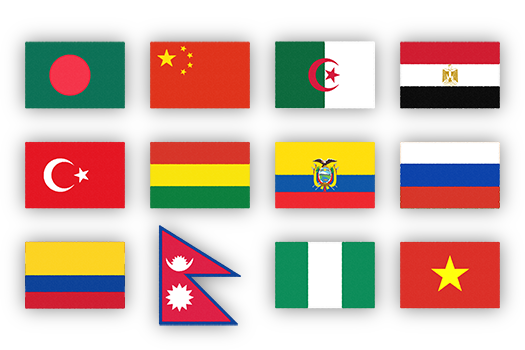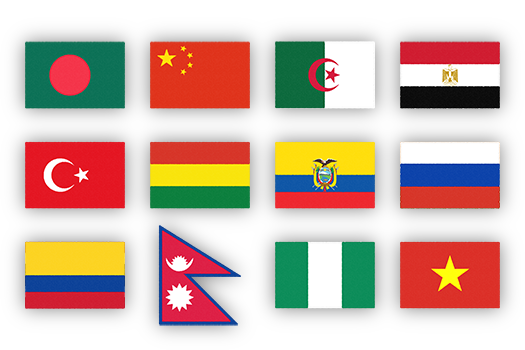 For those who are too lazy and reluctant to create NFTs by yourself, we provide a brand-new CryptolessNFT.com. This is an NFT minting outsource service to make you become an NFT artist without trading any cryptocurrencies. If you would like to know more detail about our service, please visit CryptolessNFT.com!