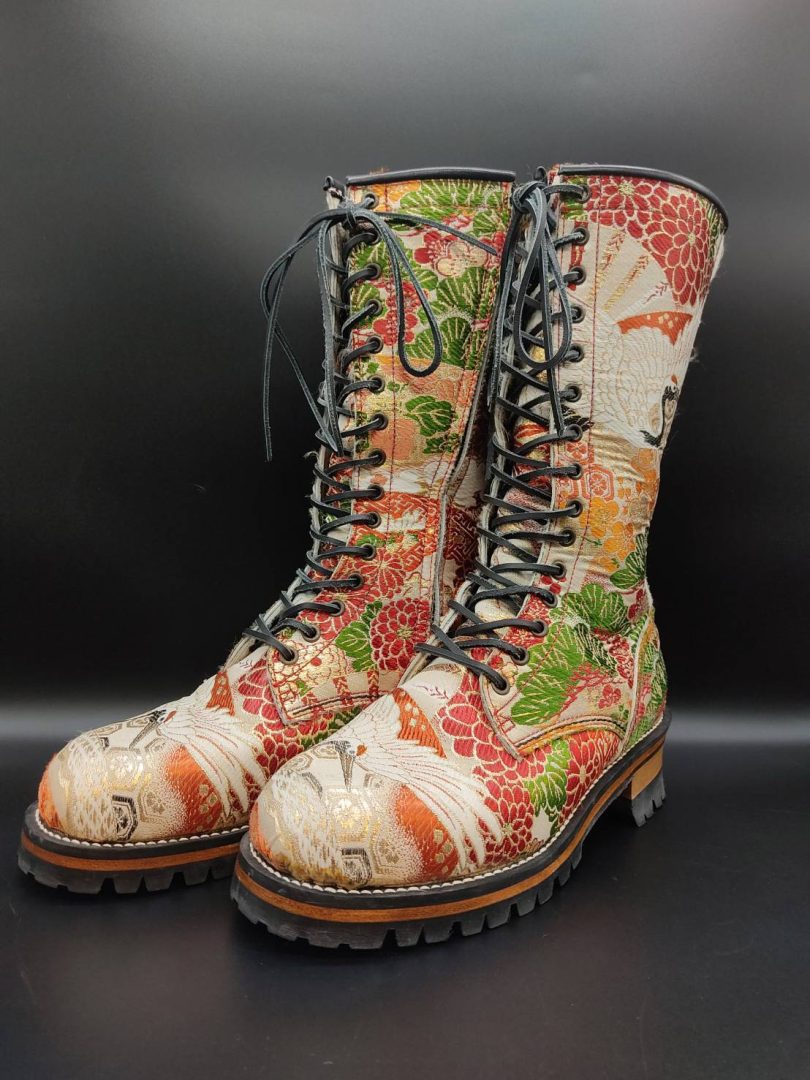 I'm the president of a boots brand called Adel Mamish.
These are boots made from kimono obi, which is a traditional Japanese costume. This actual product is not sold but is stored as a sample by us.
The same thing does not exist in this world. Everything you make is new.
And it has been decided to participate in the Paris Collection to be held in October 2022. Taking this opportunity, Adel Mamish boots will be worn by celebrities around the world.
And I call these boots [the most beautiful boots in the world].
NFT URL: https://rarible.com/token/0xc9154424B823b10579895cCBE442d41b9Abd96Ed:11697848449545778333627635766536363498042881166784337608108540284610874966017?tab=details