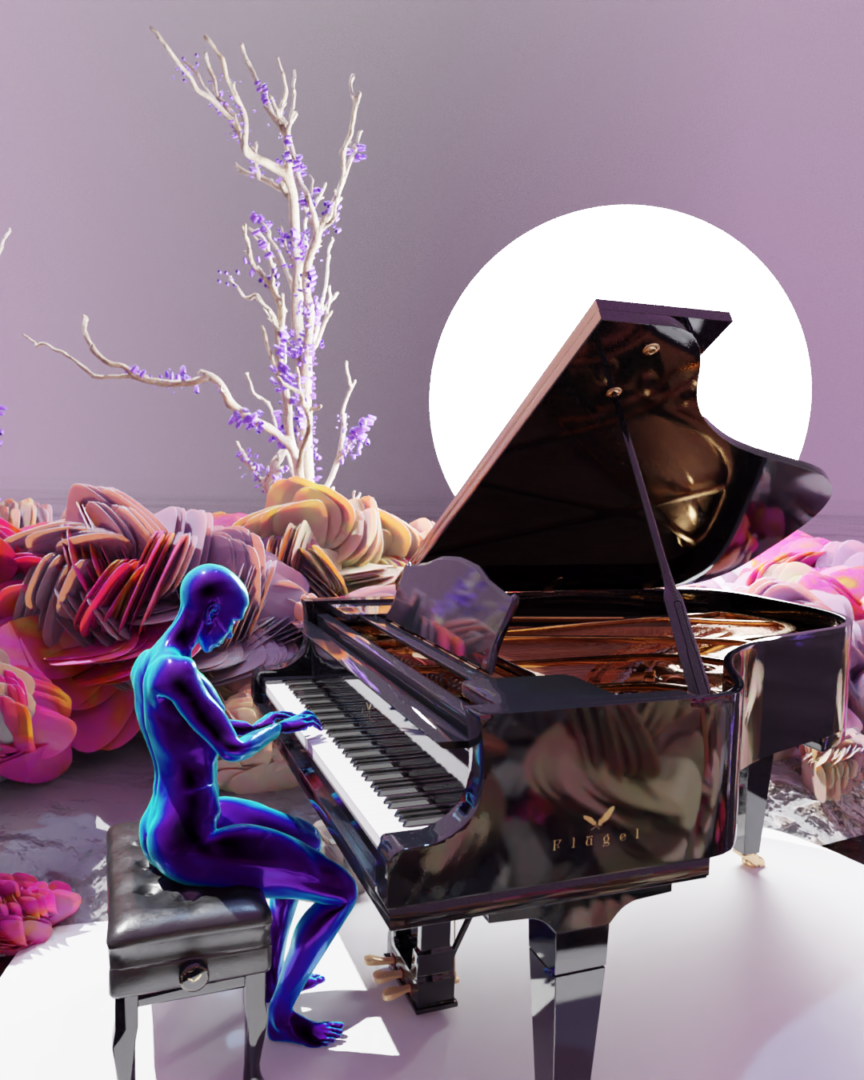 Its often said that we are the authors of our lives. Is that so? Although the world around us is crowded with people, we sometimes manage to find a way to be alone with our thoughts. At those moments we try to grasp the elusive meaning of the events that surround us, but not always succeed, not realizing that what we seek is hidden inside us. Silence awakes awareness of ourselves. Monologue, revealing our true fears and dreams, lays the foundation for the change. Self-knowledge extracts music from the hidden instrument of our soul, the world around us begins to change, all takes on colors, and life becomes clear and meaningful. Along with this comes a sense of integrity and self-love.
Music has the power to influence our thoughts and mood, allowing us to float on the wave. We wanted to convey a moment of self-discovery, the development of our thoughts and emotions, with the help of animation and music. Working on this piece of art, we wandered through the endless expanses of our inner worlds.
Collector will get full music (3:21) after purchase.
NFT URL: https://makersplace.com/farrukmurad/world-of-music-edition-1-symphony-of-nature-1-of-1-64966/
Twitter Profile URL: https://twitter.com/MurodovFarrukh