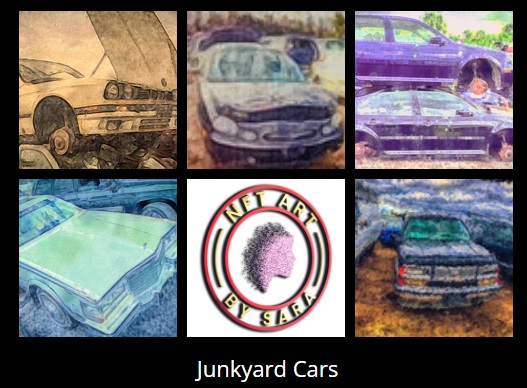 Hi, I'm Sara! 20 years experience in photography, mixed media art, drawing and painting. My focus (love) has always been cars and trucks. My grandfather had a junk yard near Phoenix and I spent many weekends working there growing up.
My art focuses on cars, trucks and vans – the older the better . I love the uniqueness of vehicles that will be gone forever!
I know my art is not for everyone but for those that have an affinity to cars and trucks I wanted to create something special. Each piece is given 3-5 manual treatments, creation is fluid and I tweak each one until it elicits a unique feeling from me.
NFT URL: http://www.nftartbysara.com
Twitter Profile URL: https://twitter.com/NFTArtBySara